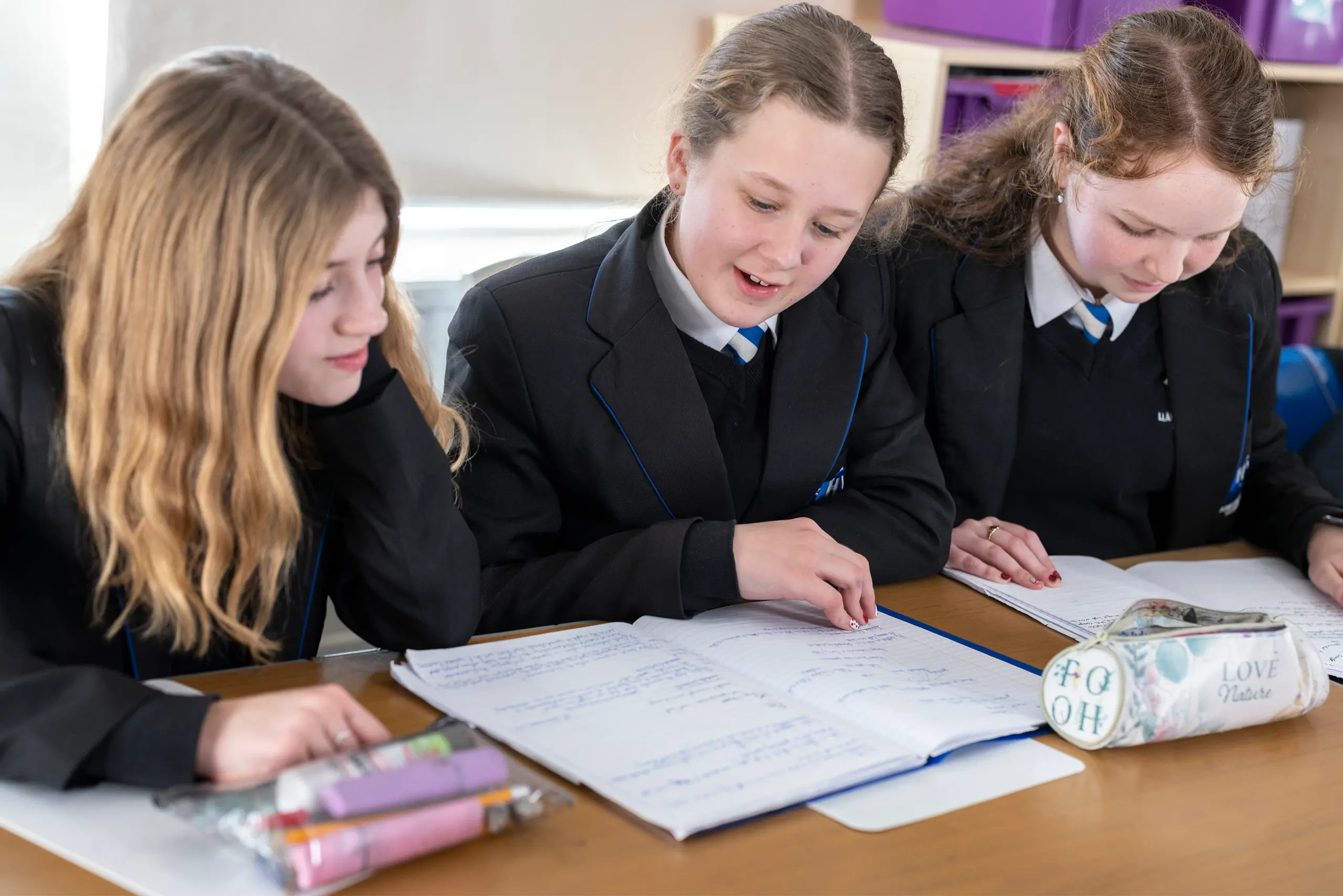 Welcome to the LHS Mathematics Department
Why should I study maths?
Maths can be an exciting subject which shouldn't be underestimated as it can be directly applied to so many areas of life! Developing your mathematical know-how will also hugely benefit your education as the skills you'll learn will help you in other subjects across the curriculum.
Whatever your starting point, we're committed to helping our students develop their full potential. We don't just focus on mathematics, but also the problem-solving skills involved, helping you to enjoy and build confidence in the subject.
GCSE Maths is a core subject for students at LHS with the opportunity to progress to A level Maths for those who wish to.
A level Maths is a strong route into many career paths, including financial analysis, IT and computers, software development, accountancy, engineering, data analysis and many more.
What will it involve?
Many students truly begin their journey with us when they are studying for their GCSE's. During this time our ethos is that each person will be able to:
Develop fluency in their mathematical skills and confidence in using them
Tackle increasingly difficult problems, learn from their mistakes and develop reslience
Apply mathematics to everyday situations and appreciate how maths can be used to solve real life problems, including other subjects
Reason mathematically and develop and communicate arguments using mathematical language, both orally and in writing
Enjoy and develop a love of mathematics!
This provides GCSE students with a thorough grounding in mathematical skills as well as giving those who want to study for A level Maths an excellent foundation.
What else do I need to know?
We are an inclusive department and team who encourage people of all abilities to develop their mathematical skills. For those who are particularly enthusiastic and capable there is the opportunity to participate in the annual UK Maths Challenge, open to GCSE and A level students.
A national mathematics competition between schools, LHS students have achieved well in past years and have even been invited to attend special enrichment trips organised by UK Maths Challenge.