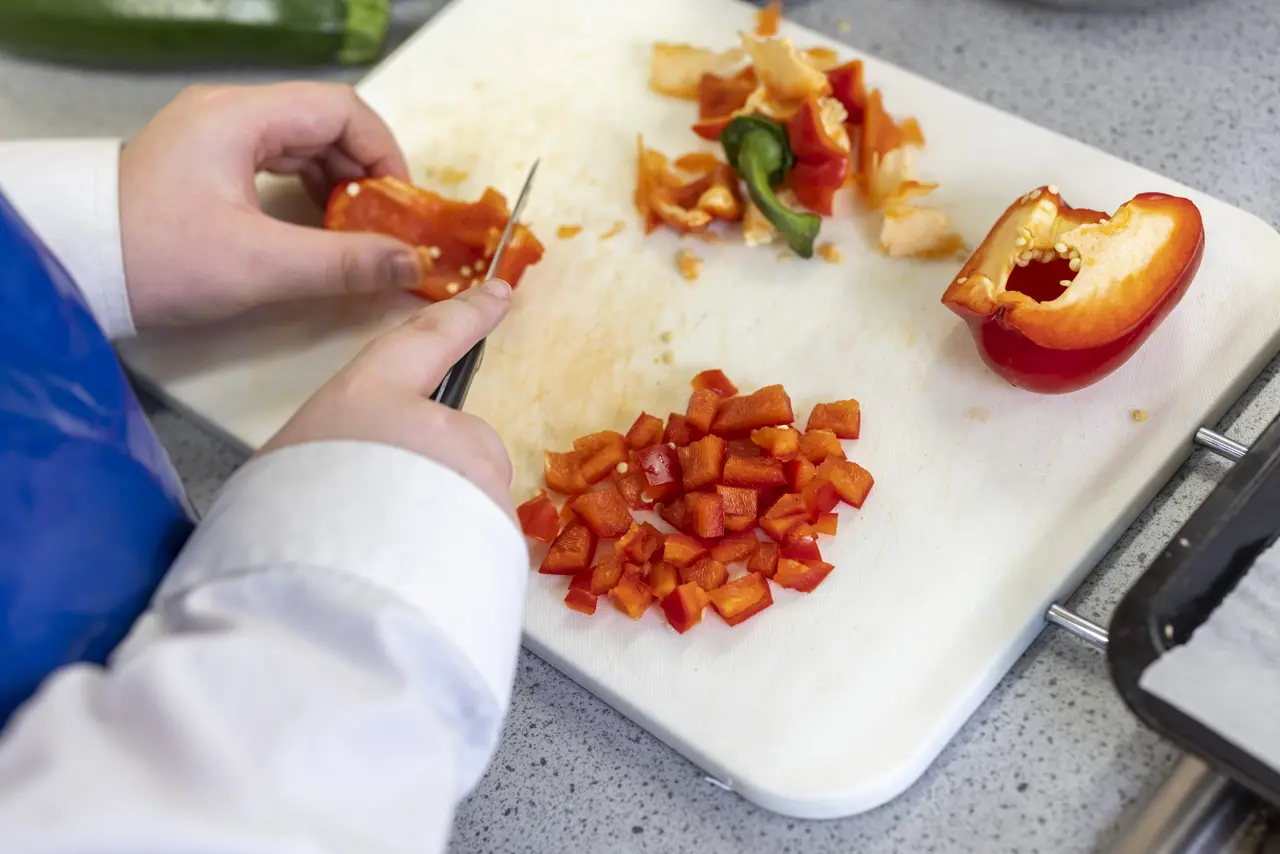 Welcome to the LHS Food Department
Food
The Food department forms part of our state-of-the-art Design and technology Department in Llanishen High. Food is a thriving subject and is popular with all year groups.
In our food department we work closely with the Well-Being team to provide inspirational lessons that are embedded in the New Curriculum for Wales and teach our young people the necessary skills in cooking, healthy living and positive well-being.
We have two purpose-built food rooms and a professional kitchen within the department. We are fortunate to have a full-time food technician and access to a fully stocked polytunnel and market garden adjacent to the food department.
Pupils have the opportunity to sow the seeds, look after the fruit and vegetables during timetabled lessons and cook the produce they have grown.
GCSE Food and Nutrition – graded from A*-G
Level 1 / 2 Hospitality and Catering – graded pass, merit, distinction
Level 3 Food Science and Nutrition – graded pass, merit, distinction, distinction *