Helping everyone succeed
Dear Parents and visitors
We are a community-led high school based in the heart of Cardiff, with over 1,400 students making up our Year 7 to Year 11 student body. We also have a thriving Sixth Form with over 230 students.
We are passionate about creating an inclusive, dynamic learning environment for our diverse student community, where achievement goes beyond just the academic. Regardless of ability, background or circumstances, our aim is to help every student realise their full potential and succeed – whatever that means to them.
To achieve this, we develop and shape learning programmes that bolster the existing curriculum, incorporating essential life skills and a well-being focus to ensure that every student who passes through our doors can experience a sense of belonging and thrive.
Through our on-site Autism unit and Hearing-Impaired Resource Base and our continuous investment in facilities for vocational and traditional subjects, we have created a student-centric environment, that is representative of and caters to the local community, and individual needs.
We also have strong relationships with parents and carers, cultivating a positive learning environment where students are actively engaged in their learning at home and in school.
If you would like to find out more about us, please get in touch, we would be delighted to show you our school and give you the opportunity to meet some of our students.
Mrs Sarah Parry
Headteacher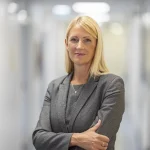 Mrs Sarah Parry
Headteacher
Read the Headteacher's blog
Current School Times
| Time | Activity |
| --- | --- |
| 8:30 – 8:55 | Registration, tutor time, assembly |
| 8:55 – 9:55 | Lesson 1 |
| 9:55 – 10:55 | Lesson 2 |
| 10:55 – 11:15 | Break Time |
| 11:15 – 12:15 | Lesson 3 |
| 12:15 – 12:45 | Lesson 4 – Years, 7, 9, 11, 12, 13 | Lunch time for Years 8 and 10 |
| 12:45 – 1:15 | Lesson 4 – Years 8, 9 , 10,11, 12, 13 | Lunch time for Year 7 |
| 1:15 – 1:45 | Lesson 4 – Years 7, 8, 10 | Lunch time for Years 9, 11, 12, 13 |
| 1:45 – 2:45 | Lesson 5 |
| 2:45 | Extra-curricular programme |