9 November 2023
Dear Parents, Guardians and Students/Annwyl Rieni, Gwarchodwyr a Myfyrwyr
Welcome back to the second half of Autumn Term 2023! We hope our students have rested their bodies and brains, ready for vigorous learning alongside good levels of wellbeing.
A visit to Number 10 Downing Street
We start this week with a very prestigious invitation to Downing Street. As part of their work with the organisation Diverse Cymru, Talib Hicks from Year 8 andTanatswa Makwarimba from Year 10 took excellent advantage of this amazing opportunity.
Within Diverse Cymru, Talib and Tanatswa volunteer their time to help run a focus group and to help lead two other groups. One is with National Resources Wales and the other is a social action group funded by BBC Children in Need.
Out of the 65 groups that run nationwide, 10 groups were selected to visit Number 10, and BBC Children in Need selected the representatives from each group. Both Talib and Tanatswa did a great job and were picked for the visit. They presented the Diverse Cymru project to an audience that included a Minister, BBC Children in Need lead, and the other groups who are also recipients of the funding.
They did a superb job. One of the questions was about the Black History month which we have been celebrating through our curriculum, teaching and learning, music and English lessons, and a whole school assembly from Mr Mee.
As you can see, Talib and Tanatswa looking very 'at home!' Well done both.  We are very much looking forward to building further links with Diverse Cymru who are keen to develop their work in our school.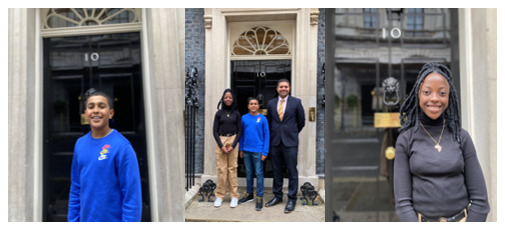 ---
LHS at the BBC!
From Downing Street the BBC Cymru….
Before we broke for half-term, Mrs Hennessy and Miss Davies took 20 English and Media 6th form students to the BBC Cymru Wales New Broadcasting House for the BBC Young Reporter Production Unlocked event. Our budding journalists and presenters had the opportunity to peak behind the scenes at the BBC, hearing from a range of experiences about their off screen and on-screen experiences. We're now looking forward to the future where they have the chance to liaise with their newly made contacts and apply for the BBC apprenticeships.
Here's what some of the pupils reported:
"On Thursday morning 20 of us English and Media students, along with the enthusiastic Miss Davies and Mrs Hennessy, walked into the BBC building in town. We had a full day planned so coffee and pastries were needed, which were luckily provided. But we are here for industry knowledge people, not the free food! We had a session on spotting fake news, which led us to see some weird headlines.
My personal memorable moments include getting to ask THE Owain Wyn Evans a question, Mrs Hennessy getting photo opportunities whenever she could and learning so many tips from industry professionals including a location manager, journalists and production managers. My favourite workshop had to be with Neil, looking at open-ended storytelling, it showed us a whole new way of writing and we all had an awesome time. Everyone had an amazing time and hope we can go again next year (and fingers crossed we are able to do the special effects workshop next time!)"
Freya Curtis – Year 12 English Literature student 
"I had an amazing experience visiting BBC Cymru Wales studios on Thursday. We participated in a variety of enjoyable workshops. My favourite being the interactive tour where we had the opportunity to read the autocues. It was fascinating being behind the scenes and meeting so many diligent people who aren't necessarily appreciated when watching daily television. There were many occupations that I didn't know existed which could be great career choices. Many opportunities were highlighted for future careers in English and media, with lots of great apprenticeship schemes mentioned. Sarah Jones -Y12 English Language student 

I took part in the BBC Young Reporters event recently and enjoyed every second. I plan on perusing a career in Journalism and aspire to work for the BBC so the opportunity to attend was great. I spoke to an officer for hiring apprentices and this really helped me think of a goal to focus on when thinking about life after sixth form. My favourite part of the day was getting to sit in on a talk with Owain Wyn Evans and hearing about his career and how he got to where he was. I Also loved the interactive tour of the studio where I got to experience being a weather presenter, as well as sit in a radio broadcast studio and watch a presenter give the lunchtime bulletin. The day overall was an amazing experience and I really appreciate the opportunity to take part in it."
Hollie Thomas – Year 13 Media student 
Thank you to Freya and Hollie for such an eloquent report.  Here are a few snaps of the group in action….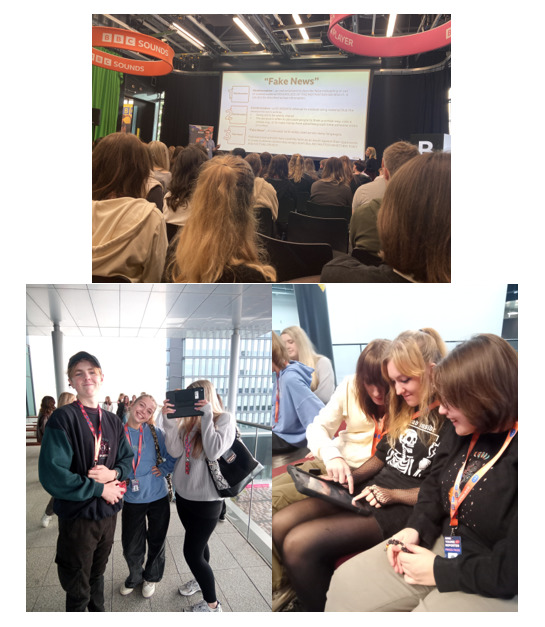 ---
Evan is headed to the Football Association Wales – South Wales Regionals!
We move now to celebrate the achievements of one of the younger members of our school community. Congratulations go to Evan Covill in Year 7!  Evan represents the Swansea City Academy for his age group and has now been selected for The South Wales regionals for the next 2 years. A future superstar in the making.
We know his family are incredibly proud of him and we are delighted to have young man from LHS representing his country.  We look forward to updates and hope that Evan enjoys every moment! Keep us posted!
---
Learning Support 'Star of the Week'
This weeks' SOTW goes to two very hardworking students. And we know that happiness comes from hard work.
Dylan Earles is a superstar for continuously working hard during his first term at Llanishen High.
Morgan Downes is a superstar for his excellent efforts in mathematics, science and geography. Well done both!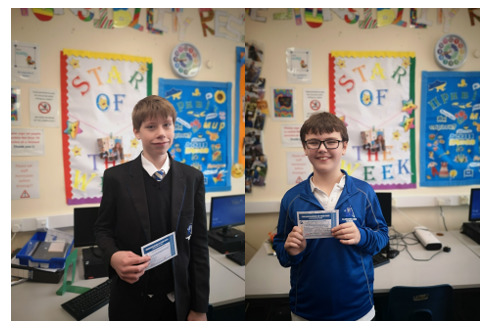 ---
Geography half-term challenge!
We also thought you might like to see this. Before half-term we brough you watermelon (pumpkin) carving. This feature might be the next level again. Mrs Geare challenged her students to carve the world onto a pumpkin over half term break. Here is Ciaran Whysall-Davies' Pumpkin Globe – a masterpiece!

---
Mr Batten – our trailblazer!
Finally today, I am absolutely delighted to celebrate the amazing work of a very humble and unassuming member of staff at Llanishen High School.
Every year, the Cardiff and the Vale Parents Federation, a leading parent carer led charity in the region, hosts an awards ceremony where individuals or organisations are recognised for their efforts in going out of their way to support or include a person/child with a learning disability or associated condition.
This year, Mr Charlie Batten, the leader of our Autistic Spectrum Disorder Base, has been awarded a Highly Commended certificate.
The ceremony will take place on16th November 2023 at the Marriott Hotel in Cardiff's centre. Mr Batten will be presented with his award by the Lord Mayor of Cardiff and the Mayor of the Vale of Glamorgan.
We will have to force Mr Batten to attend. But force him, we will!
We echo the sentiments that have led to this recognition and applaud the teams in our school that work tirelessly to ensure that students with additional barriers to learning are able to flourish.
A perfect way to sign off this week. I look forward to bringing you more news and updates next week.
Thank you for reading/Diolch am ddarllen,
Mrs Sarah Parry, Headteacher