19 October 2023
Dear Parents, Guardians and Students/Annwyl Rieni, Gwarchodwyr a Myfyrwyr
Don't reset your watch. My blog comes to you a day early this week! 
Show Racism the Red Card
First up, I'm delighted to report that our Student Comms team have taken over the first part of the Headteachers Blog.
This week, the school stood together to raise awareness of the national 'Show Racism the Red Card' campaign. The students organised this themselves and captured the montage below that that shows that LHS is a place of sanctuary for everyone in our community.
The campaign initiated as a result of high-profile footballers standing up as anti-racist role models to educate against racism. Our own PE department are passionate advocates of this message that filters through our whole school community. Our message is clear. We all stand together to create a supportive, inclusive environment that nurtures individual growth and personal success.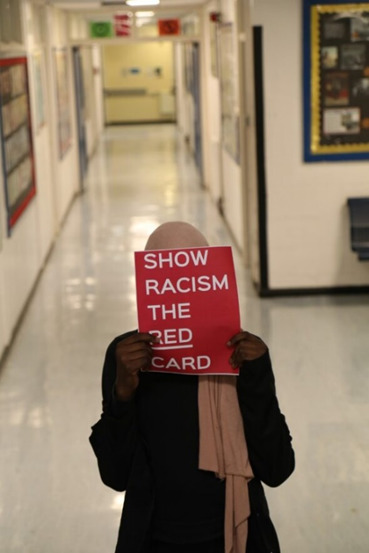 Students from all the Special Resource Bases and all year groups in the school joined us in solidarity.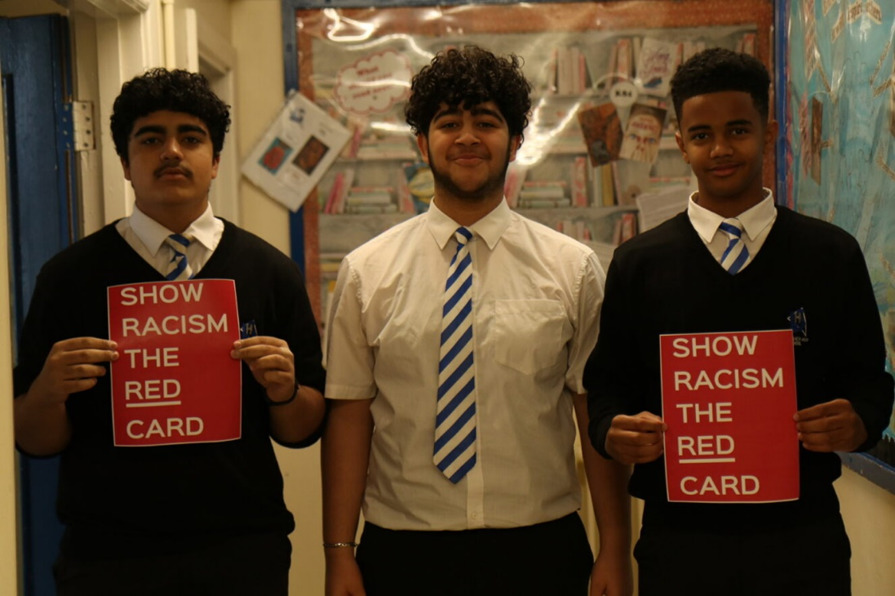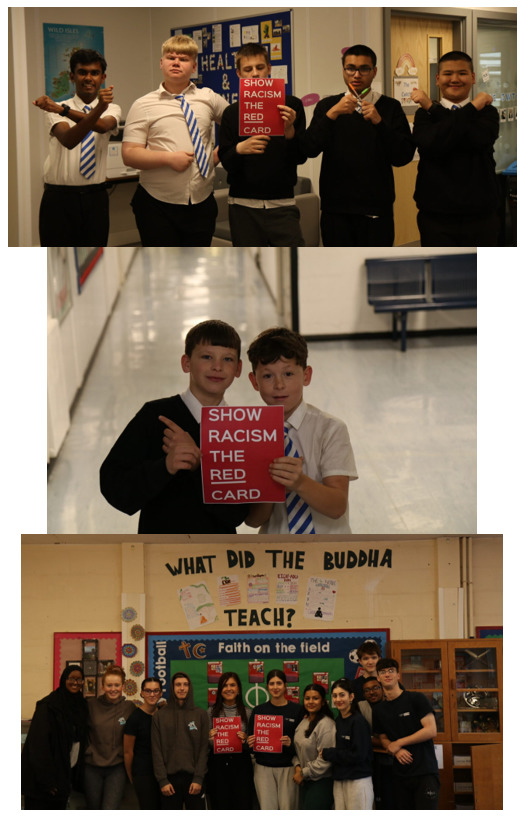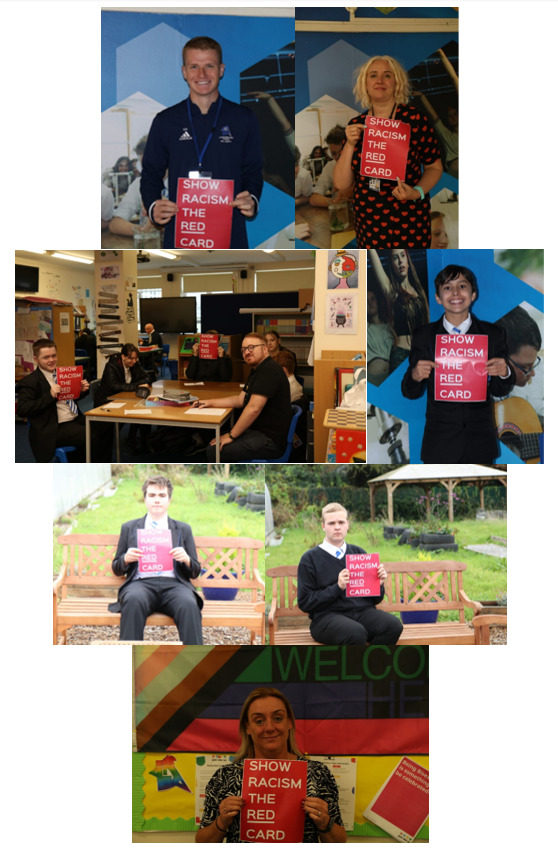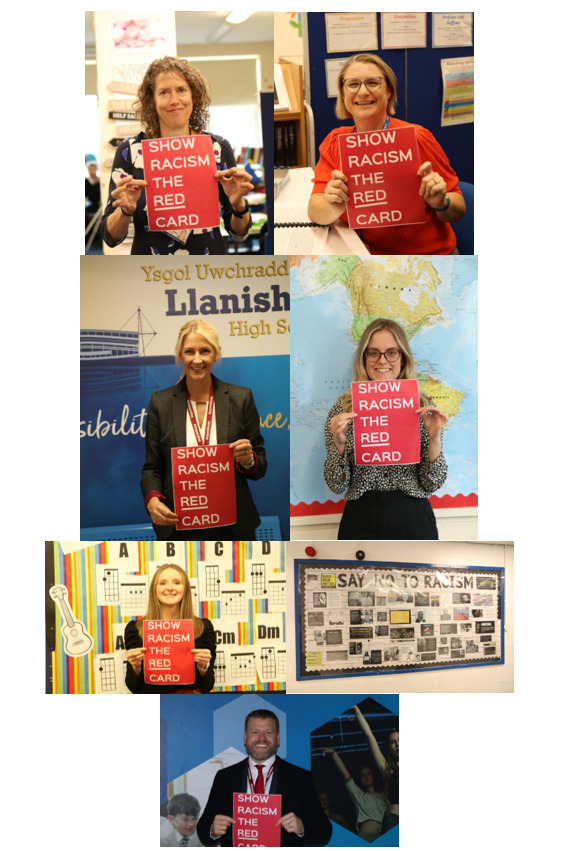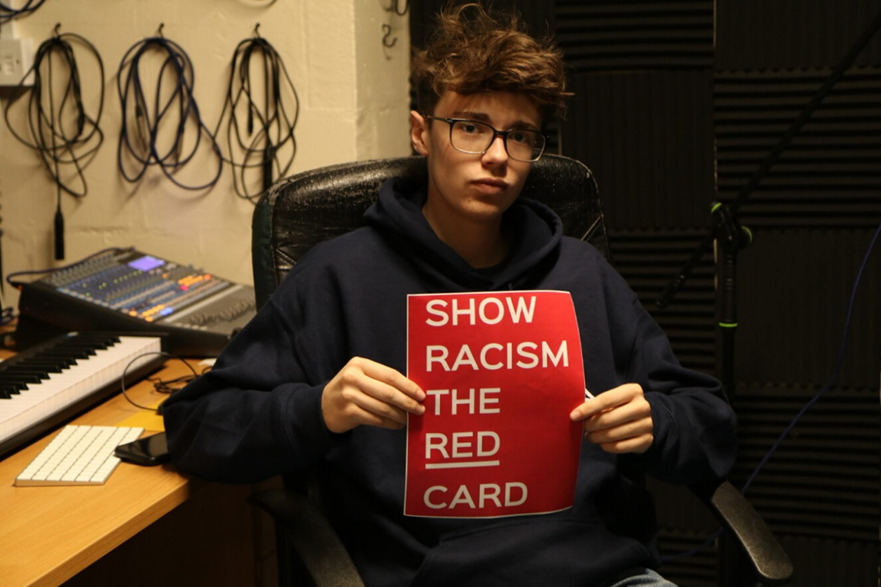 I would like to thank the members of the Student Comms team for organising the week and for capturing photographs from across the school.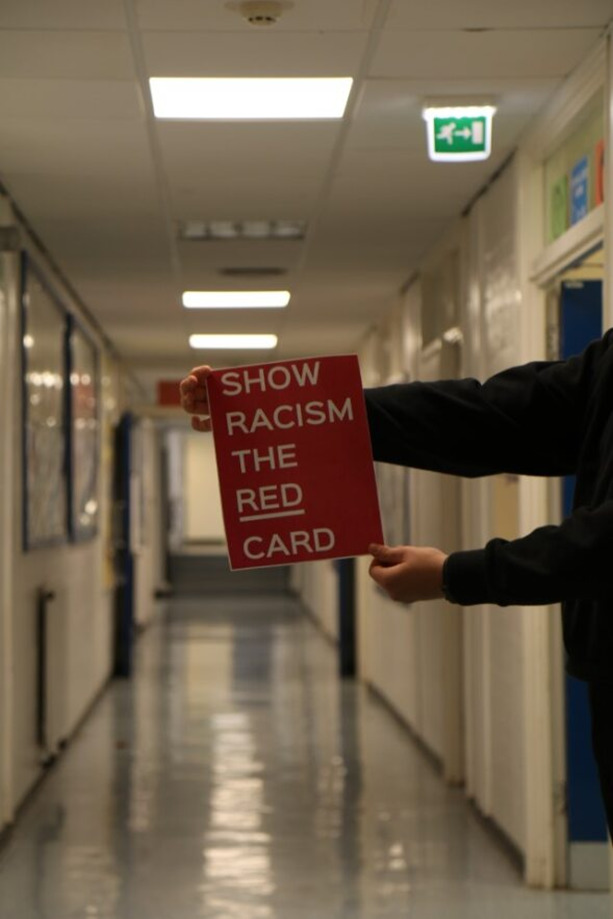 ---
Year 9 Treasuries
Just as the student body of LHS give me constant hope for the future through their actions, Miss Lockwood finished last week with a similar experience, courtesy of her Year 9 class.
Year 9 created beautiful books that they are calling 'our treasuries' which they will be using to produce creative writing. Miss Lockwood asked them to cover them and it is only right that we all see their beauty. Two of the students, Sienna Jones and Ben Howells volunteered to read out their creations which are shown below. They were extremely creative and beautifully read. I hope everyone's week ends in a similarly lovely way.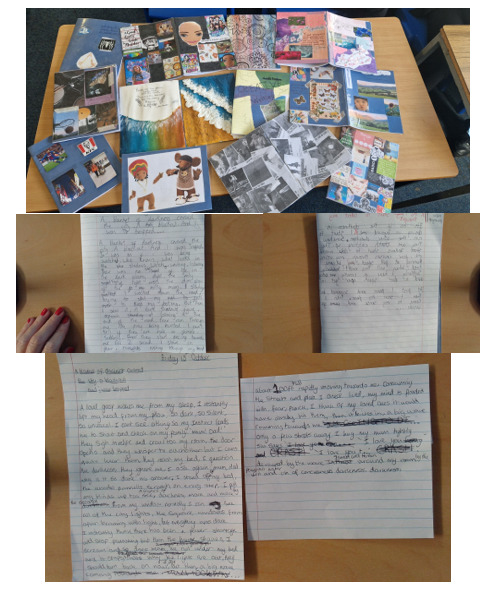 ---
Impact Day!
Another defining feature of our week was the Impact Day on Monday. We are very grateful to our community partners who gave their time and energy to contribute to a very positive and educational day for Year 9. We also commend the students on their engagement and enthusiastic participation!
Here are some snaps from the day starting with the workshop sessions with Cardiff Youth Service. The future of this cohort really is bright….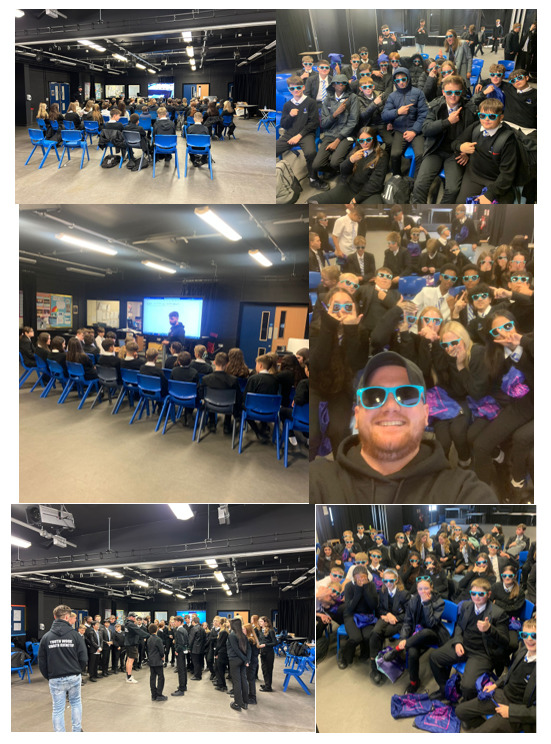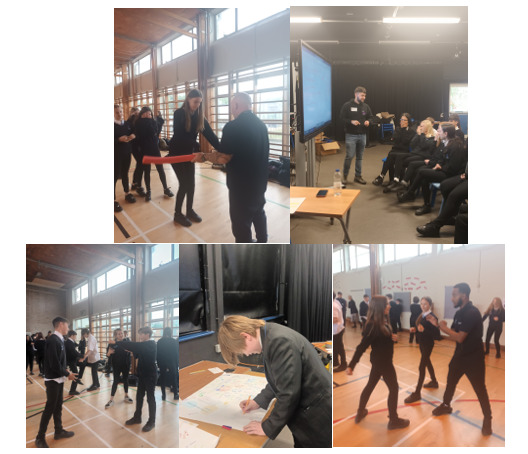 ---
Finally today, I would like to see this blog out in style.
On Saturday 14th October, Millie Tran in Year 11 was appointed to a brand new role, as Junior Accompanist to the Risca Male choir. This is quite a feat at the age of 15! The choir are very proud of her and she performed brilliantly on Saturday night. We are so so proud of this young lady who so humble and so unassuming, and so incredibly talented! Well done Milie!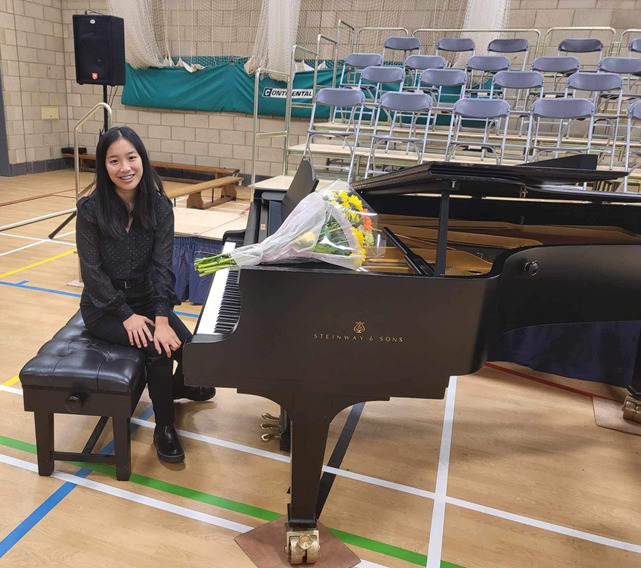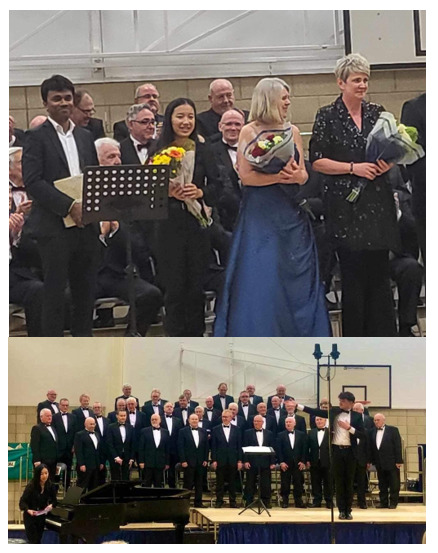 ---
Collection for Cardiff Foodbank
Finally finally today, LHS will be supporting the Rotary Club of Llanishen in collecting for the Cardiff Foodbank. The next collection will be 5-6pm on our bus bays on Wednesday 26th October. Any items can be dropped to our school reception in advance.
All that remains is for me to wish all our readers a healthy and happy weekend. We will welcome the students to the final week of this half term on Monday 23rd October.
We break up for October half-term on Friday 27th October and return refreshed on Monday 6th November.
Thank you for reading/Diolch am ddarllen,
Mrs Sarah Parry, Headteacher