8 September 2023
Dear Parents, Guardians and Students/Annwyl Rieni, Gwarchodwyr a Myfyrwyr
It's good to be back!
Welcome back to the new academic year. A new beginning. A new hope. New shoes. New you? We have the opportunity to press the re-set button. Ahead of us lies a year that is brimming with opportunity. It could be the greatest year yet for any member of our school community that wants to grab it and run with it. The year ahead is our oyster. In our welcome back assemblies, all students have been given the time to reflect on the amazing opportunities that lie ahead. Could this be you? Not everyone will want the leading role, but there are masses of ways for every individual to be successful at Llanishen High School.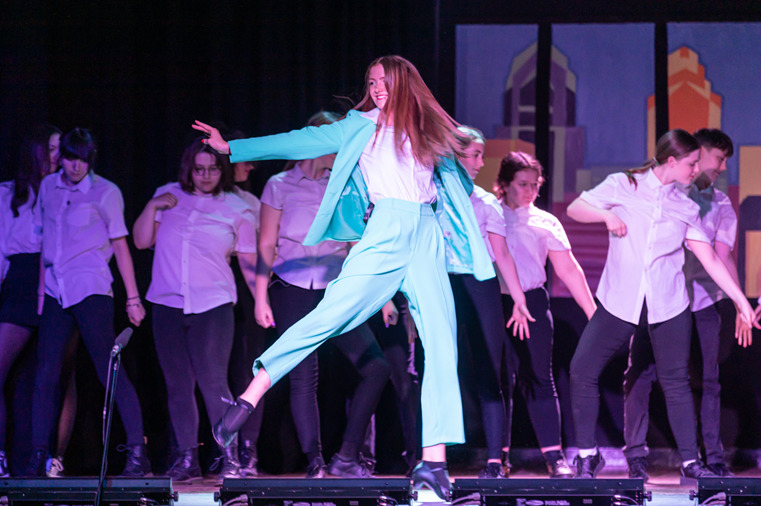 This week saw the welcome return of our staff and students, and we've grown again! We are now a community of 1,740 students and 201 staff. All year groups are to be commended on a very positive first week back. We would like to give particular mention to our new Year 7 students who have taken the first few stifling days in their stride. They have launched their high school life with a great attitude, embracing the sheer scale of the school, meeting new teachers, and making new friends. They have toured the school, encountered the one-way systems, navigated their timetables, and thrown themselves into lessons.
It is great to re-engage and return to some structure and routine. Once again, it is the season of new shoes and replenished pencil cases. This means only one thing. I must throw in my annual plea….please do put your child's name in their blazer and on their water bottles. And don't forget that we operate a uniform store and blazer exchange in school. Please get in contact with your son or daughters pastoral team if we can support you here.
---
Our school mission and school values for 2023-24
Our school vision and mission for 2023-24 remains unchanged, but it is now even more prominent around the school. Our mission for the year ahead is to continue to create a supportive, inclusive environment that nurtures individual growth and personal success.
Success is different for each individual student depending on their unique interests, goals, skills, and aspirations. Through our teaching and learning, curriculum, extra-curricular offer, wellbeing services and pastoral care, we will continue to support each individual to make progress towards what we often describe as a 'happy life.'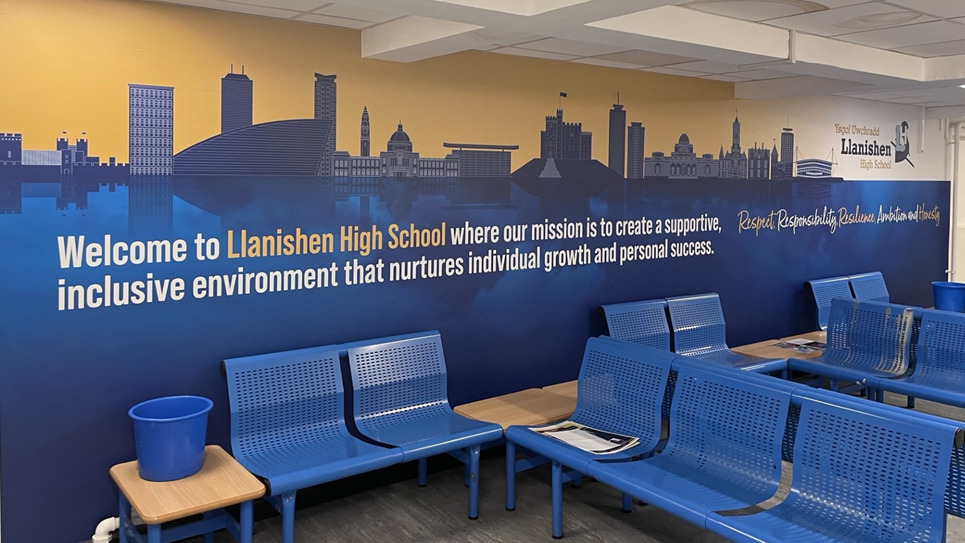 This autumn, we are also extending our Character Curriculum through the whole school. After piloting this with Year 7 last year, taking student voice, and consulting staff on the 5 core values that are most important at LHS, we will be weaving the values of respect, responsibility, resilience, honesty and honesty through our assembly programme, our pastoral programme, and through our daily interactions across the school.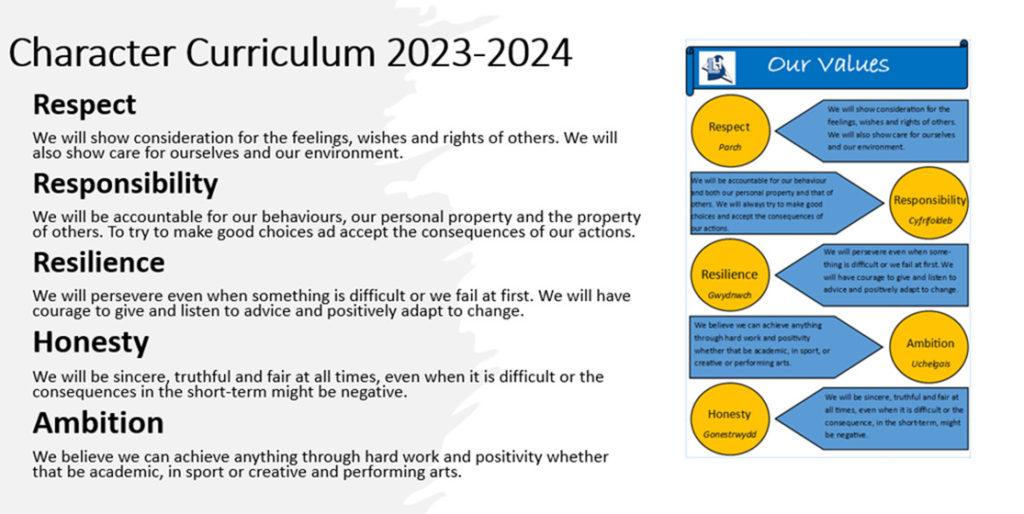 ---
New staff…
As well as welcoming the students back to school it has been a pleasure to welcome back the staff, old and new. After the last few years it takes bravery to move to a new school and bravery to venture into the teaching profession. Welcome aboard to….
Mrs G Esmond – Teacher of Nurture and key stage 3
Mrs K Evans – Teacher of Science
Mr T Morgan – Teacher of Physical Education
Mr R Peters – Rugby Hub Officer
Miss R Foley – Teacher of English
Mr G Thomas – Teacher of Design Technology
Mr T Williams – Subject Leader for IT/Digital Technology
Mr B Wolverson – Teacher of Expressive Arts
We also welcome the following Teaching Assistants to our specialist teams to support the wide range of additional needs that make our school so inclusive. Welcome aboard to….
Mrs Humphries, Mrs Johansen, Mrs Lewis, Mrs Murzyn, Mrs Parthimos, Mrs Goussous-Shinton and Mr Robson to our ASD team
Mrs Gregory, Mrs Haider, Mr Stafford, Miss Wright, Mr Giddy, Mrs Hill and Mrs Ryan to our Learning Support Team
Mr Latner and Mr Orishaguna to our BESD team
Completing our recruitment this year are new arrivals to our admin staff without which we couldn't function. Welcome aboard to….
Mrs C James at our Reprographics Officer
Mrs J Guy to the School Reception team
---
Amazing new facilities
Whilst the students have been resting over the summer break, the school certainly hasn't.
Over the coming weeks we look forward to unveiling some of the superb new facilities for the students (and staff). Over the summer, our plan to refurbish the old staffroom has come to fruition. This has been converted to a new gym and conditioning suite that is called the LHS Fitness Suite. The health and wellbeing of the school community is a key aspect of our school improvement plan and these facilities will enhance opportunities for students and staff before, during and after the school day.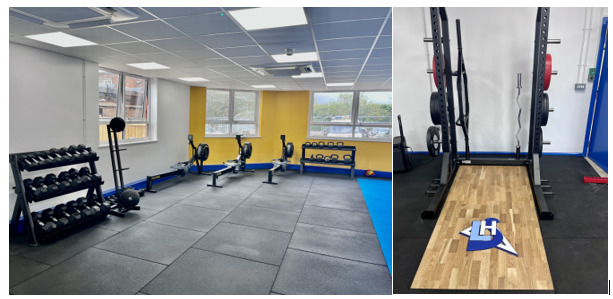 The development of literacy is also a key priority and we are delighted to open our new school library. More on this in the weeks to come.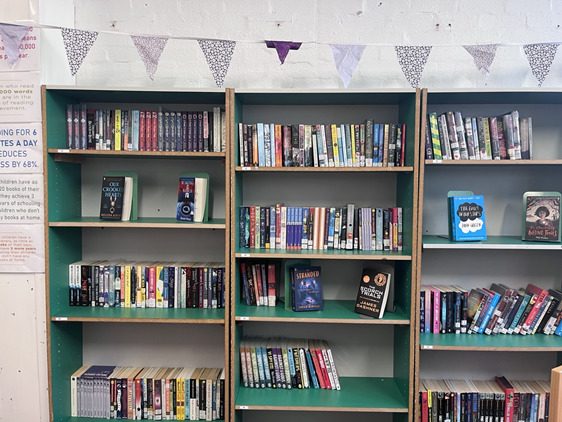 Sometimes, taking something away can be as transformative as installing something new. This summer was no exception. Some walls had to come down. The removal of a bizarrely positioned column in one of our IT suites means that the teacher no longer needs to teach in a 360 rotating swivel, and the removal of a partition wall in our Hair and Beauty salon has transformed the learning environment.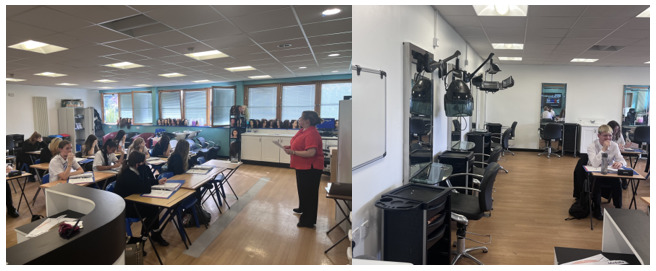 The nurture centre for our younger year groups has also had a make over and features many interesting stations, including the reading corner. And our Year 7 students have wasted no time in gathering the luxury items for their sustainable and recycled bug hotels!

Next week, we will take a peek into some of the teaching and learning that is taking place around the school. For now, the end of a very muggy week is in sight and we wish everyone a very happy and healthy weekend.
I am also attaching a key document for parents that outlines the key dates for the year ahead. You will also receive information about key events and information through the new LHS Parent App.
Thank you for reading/Diolch am ddarllen,
Mrs Sarah Parry, Headteacher