19 July 2023
Dear Parents, Guardians and Students/Annwyl Rieni, Gwarchodwyr a Myfyrwyr
I am delighted to bring you a final round up of some of the diverse and amazing stories from the last few weeks of this academic year.
Sports Day 2023
Now admittedly, I may be biased, but I truly believe that after the Expressive Arts crew put on the best production of 9 to 5 last week, our PE department put on the very best Sports Day in Wales this week! There is a competitive aspect to the day for our elite athletes. There is also an overwhelming attention to the rest of us who are not elite athletes. The levels of participation and engagement never cease to amaze me on Sports Day. It is inclusive of every human we have. The interform tug of war, the inflatable obstacle course, the dodgeball, the non- inflatable obstacle course, and let us not forget the inflatable slide, are the epitome of fun and well-being.
We had a significant challenge in keeping the staff back to let the students go first! As you walk around, it is the warmth of the relationships between students and students, and between students and staff that make it a very special occasion. It was a welcome start to our last week in school. My thanks go to Mr Trelawny, Mrs Birch-Hurst and our superb PE department. I'm not sure where they found their energy reserves to drive the day, but they did.
Here is our very own 'Greatest Showman' aka, Mr Trelawny…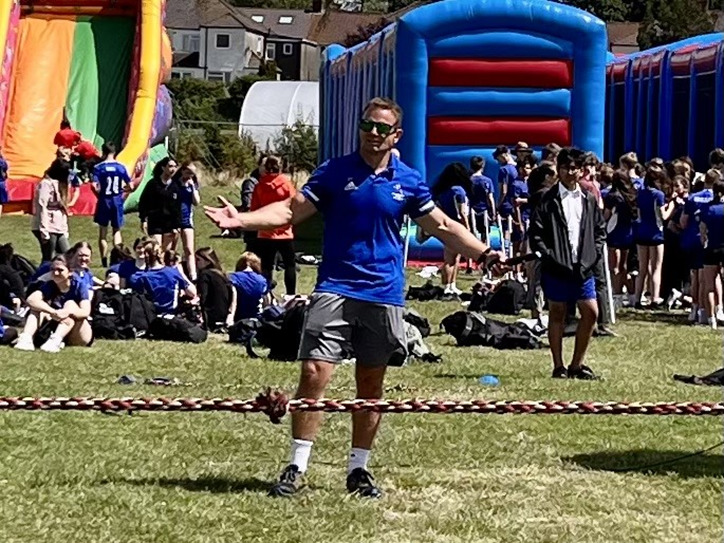 And here are some action shots and very special expressions!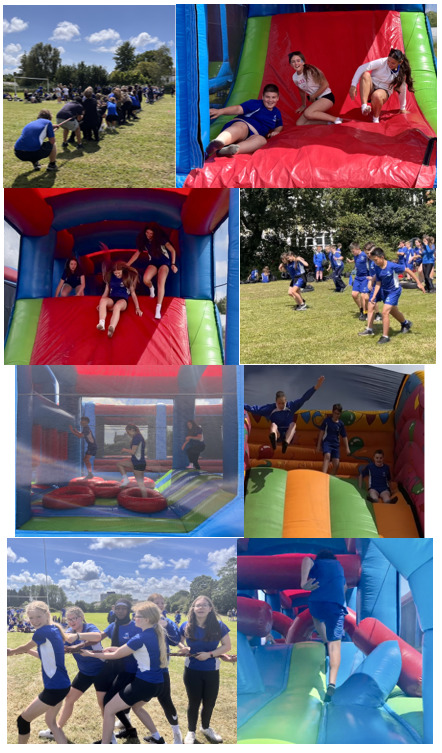 ---
A very special visit to London
On Wednesday 5th July the HIRB visited the Tower of London to view their winning coronation bench design that celebrated the new reign of King Charles III! They had a fantastic day and Taiyeb was chosen to cut the official ribbon on the bench. After having a VIP tour of the Crown Jewels we also got to have a boat ride on the river Thames and visited Madame Tussauds. The day finished with a stroll in Regents Park before catching the train home from Paddington. The students were extremely well-behaved and thoroughly enjoyed the experience. They also looked rather at home on the coronation bench!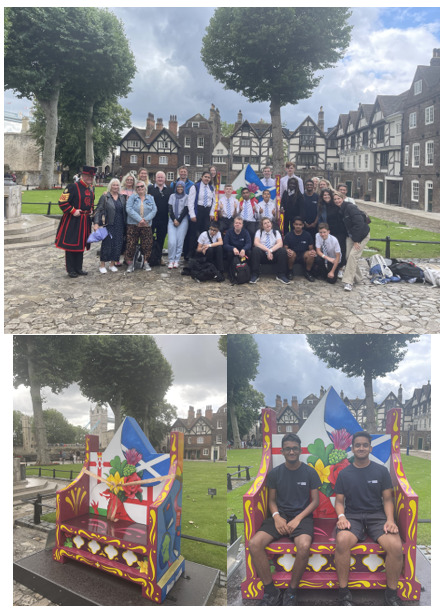 ---
Inaugural Inter-School Debate Competition!
Last week, Mrs Davies and Miss Lockwood took 8 debaters from Years 7, 8 and 10 (Ellie Hopkins, Ameera Khatrush, Mahek Shaikh, Josh Dobson, Lola Fox, Fiona Garbutt, Maiwen Beynon-Bernard and Ruben Kelman) to compete in Radyr's first ever Inter-School Debate Competition. They debated 4 topics- 
'We should donate more money to charities that support humans rather than those which support animals'
'Violent video games have an overall negative impact on young people'
'The widespread use of social media has improved society'
'We should continue to spend public (government) money on exploring space'
Our students were excellent in every debate, successfully taking home 6 of the 8 awards on offer. They were articulate and passionate. We are extremely proud of their performances, especially those who were novices to debating and those who performed after a late night on stage at 9 to 5!
It was a great event, organised and run completely by Radyr's 6th form Debate Team! Watch this space for more Inter-School Debates next year.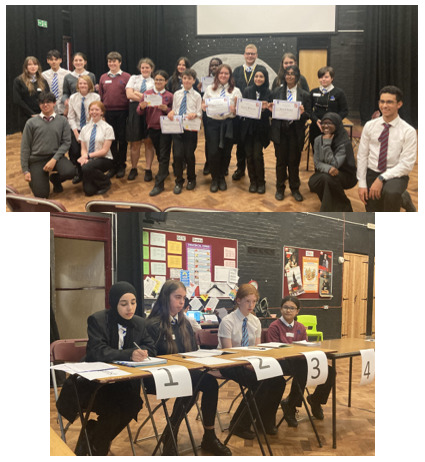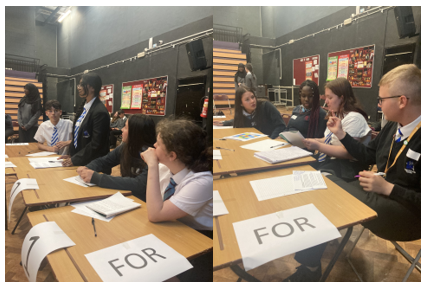 ---
Meanwhile, at Cardiff Metropolitan University…
On 28th June, Mrs Weston & Mrs Hazeltine-Rees had the pleasure of taking 65 Year 9 students to explore Cardiff Metropolitan University's Cyncoed Campus for a university experience day. 
They attended an induction session along with several other schools and colleges, followed by two English taster sessions from the English and Creative Writing BA course out of a choice of three: dystopian literature, analysing a moving image and creative writing.
Our students rose to the occasion as the youngest attendees and conducted themselves in a mature and respectful manner throughout the day.
Below are some excellent examples of the work produced during the sessions and some photos from the day. 
Don't by Maisie Lancaster
Don't pick the flowers from the woods. Don't leave the flowers on hard, concrete floors. Don't worry about the flowers who could have come for it was you who chose to pick them.
Don't eat the berries who look so tasty. Don't ignore the signs that warn of danger. Don't wonder why you feel so poorly for it was you who chose to eat them.
Don't forget to listen to your parents' lessons. Don't ignore the rules set by teachers. Don't pick the flowers or eat the berries. Don't complain about your misfortune for it was you who chose not to listen.

Dystopian Literature by Lily Jackson
It was silent. The world stood as still as a statue. It was unusual as my town tended to be full of life with dancing and singing but it now stood still. Silent even. I rise from my bed as it moaned and creaked in agony. Nothing felt right. My stomach thought so too. I curl over in agony as I feel no sound, only a sharp distressed groan announced itself. I couldn't sing. Singing was the only way I felt comfort in weird experiences.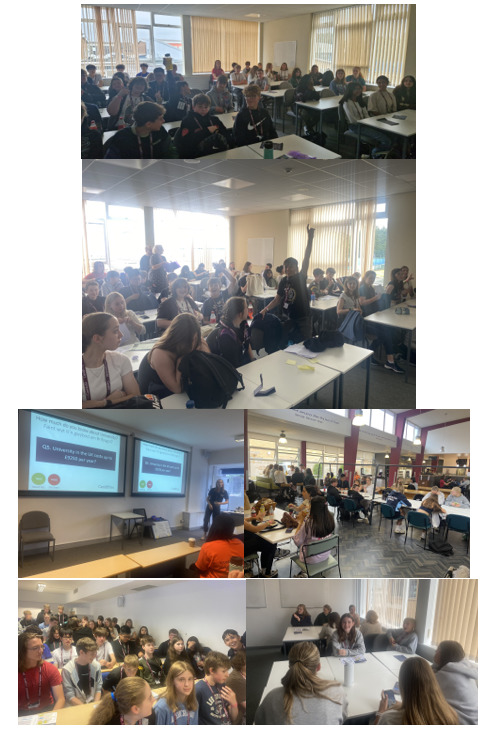 Now back to some sporting fun! Let's go to the ASC Base Sports Day. Everyone participated and supported each other brilliantly. A great day was had by all. You can clearly see the commitment and dedication that went into each and every race!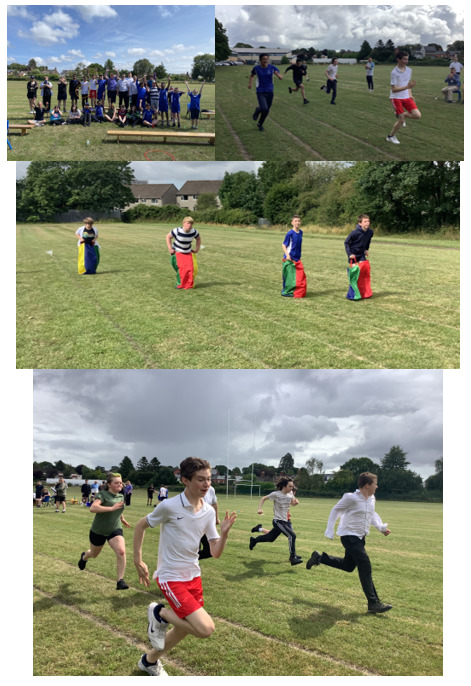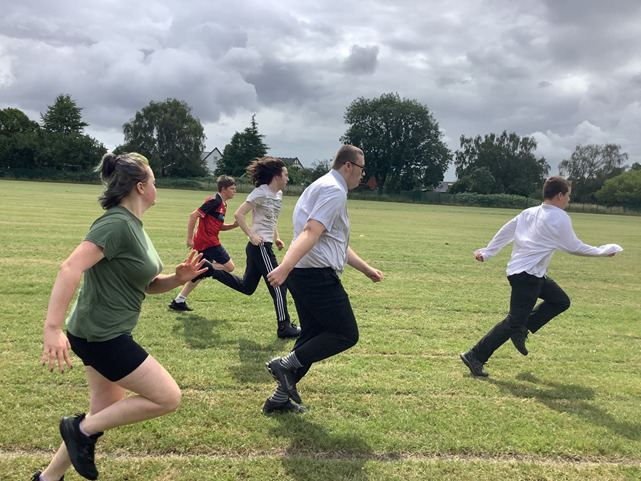 ---
Getting arty around the school…
We all owe a vote of thanks to Hamzah Ahmed and Maisarah Bodor who achieved something pretty spectacular in just one day! They took the opportunity to use the week for work experience to gain evidence for their Art/Photography portfolios for Year 13 and to create this eye-catching mural to raise awareness of the Hearing-Impaired community of LHS.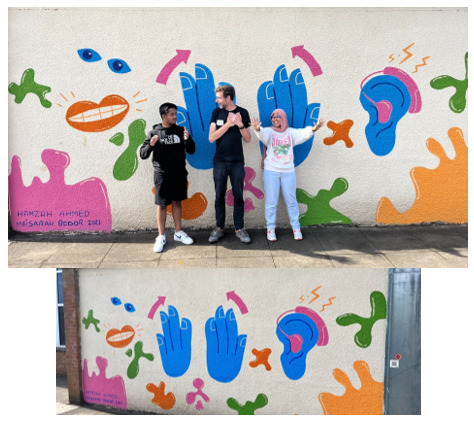 ---
Tocyn Iaith winners!
We would also like to celebrate our Tocyn Iaith winners from Year 7 and 8.  They all received WH Smith vouchers as prizes. They were given a Tocyn Iaith for using incidental Welsh around the school.
The winners for Year 7 are:-
Ana Wojtowicz 7H
Faith Lydall 7B and Isra Tarhuni 7H
Milan Salim 7D and Asel Kambal 7A
The winners for year 8 are:-
Jack Burgess 8C
Josh Reis 8D

The competition will re-start in September! Da iawn Blwyddyn 7 & 8!
---
Get ready for summer…..
Finally, don't forget to take free period products home with you for the summer holidays. There are over 20 places around the school that you can collect from, including the Wellbeing Centre. Don't forget!!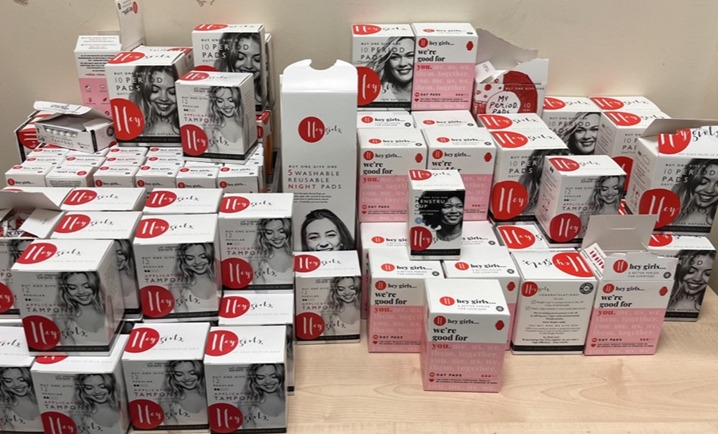 All that remains is to wish our students a very refreshing, relaxing, and rejuvenating summer break.
We look forward to seeing Years 12 and 13 on 17th August and Years 10 and 11 on 24th August.
Until then, let's slide with dignity into the summer break….(or let's at least try).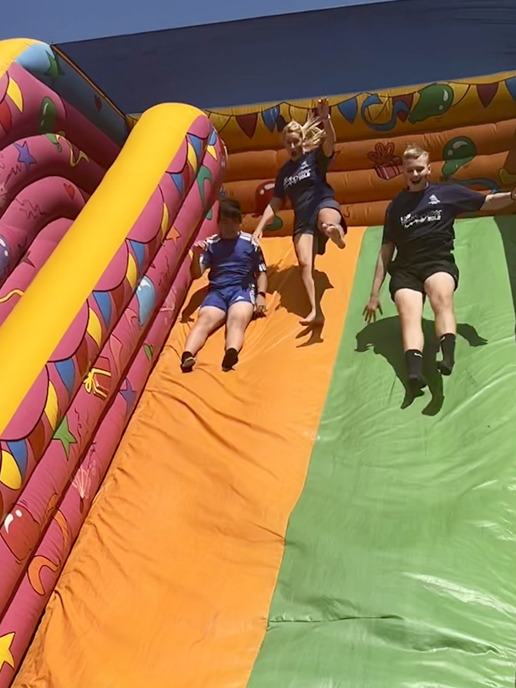 Thank you for reading/Diolch am ddarllen,
Mrs Sarah Parry, Headteacher