16 June 2023
Dear Parents, Guardians and Students/Annwyl Rieni, Gwarchodwyr a Myfyrwyr
This week, we start we more of our adventures out of school in the pursuit of new knowledge and skills. Long may we continue with all ventures that start at 7am with a fleet of coaches!!
On Friday 26th May, the English Department took 90 Year 8 and 9 students on their annual pilgrimage to the Hay Literary Festival in Hay on Wye. As always, the sun shone! They heard from authors such as Candy Gourlay, Nikesh Shukula, Joseph Coelho and Laura Dockrill. Our students were especially interested by Dr Shina Shomara's talk on engineers making a difference, even winning the 'best paper aeroplane' prize!
Gender equality activists, Laura Bates and Jeffrey Boarke, were also popular with our Year 9 students. This was a perfect accompaniment to the new 'Everyday Sexism' scheme of learning that the English department have introduced into our curriculum. Keep an eye out for next year's promotional material as our students took centre stage in a Hay Festival video interview! They are anything but shy!
Here's a review from one of our very talented Year 8 students, Ameera;
This year, Hay did not disappoint. I attended Candy Gourlay and Laura Dockhills' talks, and they were amazing! Candy was talking about her new book, Wild Song and how she came up with the story, Meanwhile, Laura was talking about her life story and some tips to get writing. This year's stalls were also fantastic. One of my favourites was 'Nutty but Nice' and Cwtch soaps. I would highly recommend coming! Ameera Khatrush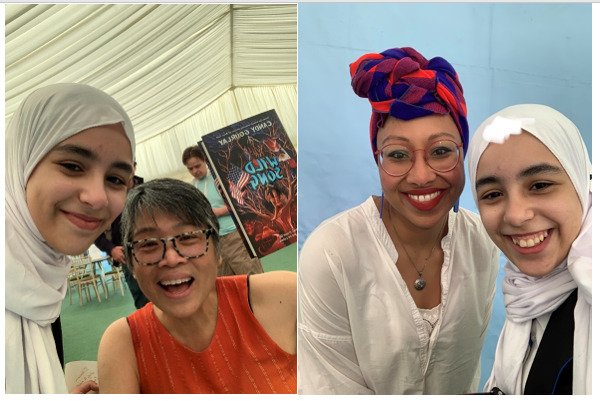 Here are a few more snaps from the glorious day at Hay!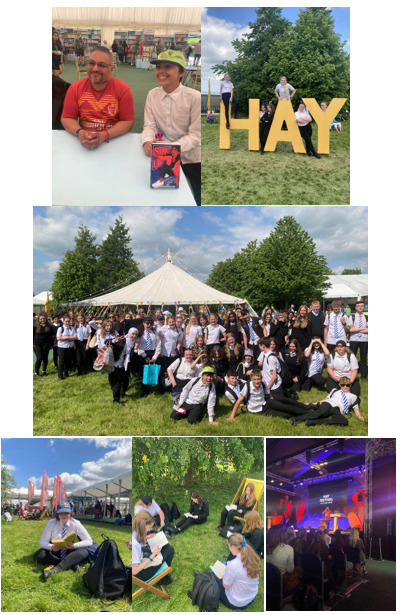 ---
Ooh La La… LHS goes to Paris!
Yep. Another coach! I think it will forever remain a rite of passage. Well done to the staff and students who buckled up for the journey over to France. They had a fantastic 4-day trip to Paris where the students were a credit to the school!
Within seconds of arriving at the Chateau, Dexter Jones ran out in his swimming shorts and goggles whilst everyone else was fully dressed and patiently awaiting the health and safety talk – he had a bit of a shock! But we do massively value his enthusiasm!
The students flew around Disneyland with the Avengers rollercoaster being a favourite! The students had a whistlestop tour of Paris by boat on the Seine and climbed up the Eiffel tower via the stairs. A special mention must go to Mr Jayne in his raspberry beret. His standout signature look ensured that no-one got lost – he was the clearly identifiable staff mascot.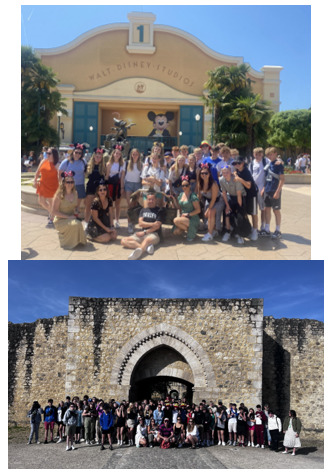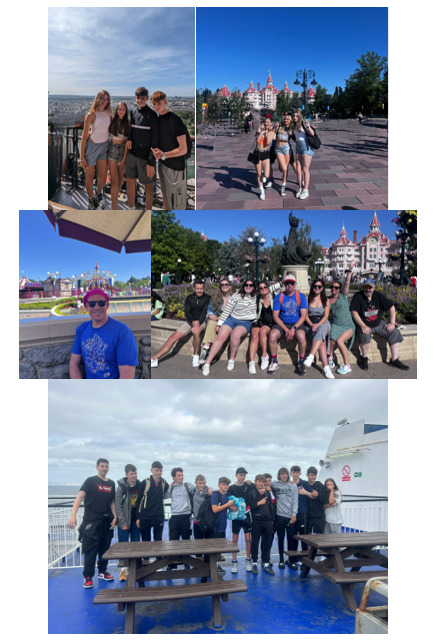 ---
Back home to superb achievements in girls cricket !
Following those domestic and European adventures, let me bring you back to Wales and to some amazing accomplishments
Congratulations to all the girls who took part in the County Cricket Competitions. They enjoyed two fantastic days in the sun.
Our Year 9 cricketers won 3 games, only to lose to Glantaff in the semi-final. Non-the-less, it was a great achievement given that none of our girls are regular cricketers!! They can turn their hand to anything!
The Year 7 and 8's were amazing too. They played 5 games and only lost 1, losing it by just 1 run!! Heart breaking… Top effort from all the girls, well done!!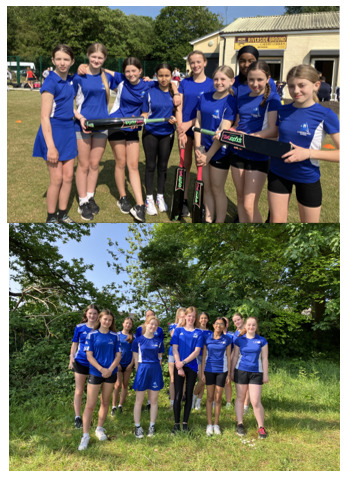 ---
Hockey success!
Massive congratulations also go to Morgan Sumner and his U18 teammates who secured an amazing series win against Switzerland!! Morgan played a key role in the team scoring 3 goals and assisting with others. This was great preparation for the European tournament coming up in Swansea in July. Very well played. Such a skill, and such dedication.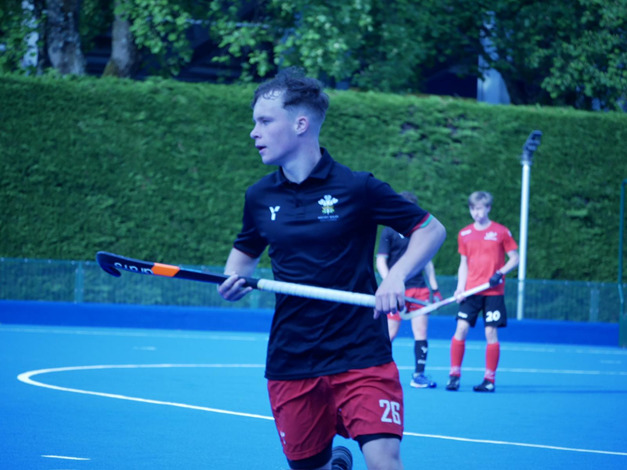 ---
And a little rugby!

Well done to Henry Parker who played in the Wales against England U16 squad last week. They narrowly missed out on the win (32:34) but it was a great game! Henry is back in training now for his game against Ireland in July. We look forward to the next instalment!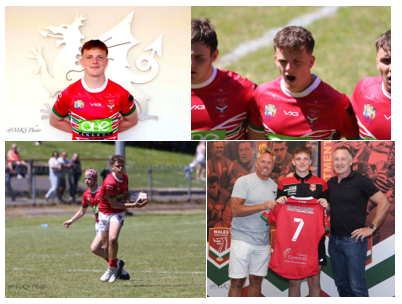 ---
Learning Support 'Star of the Week'
This week, the SOTW doesn't go to an individual student. It goes to the staff team in Learning Support.
A group of our fabulous Learning Support team have taken on Pen-y-Fan 3 times in one day. They decided to take on this challenge for a charity that has become very close to their hearts as a member of their team has recently received a diagnosis of Prostate Cancer.
They have smashed their original goal. But if anyone would still like to support them, the link is below. 
Just Giving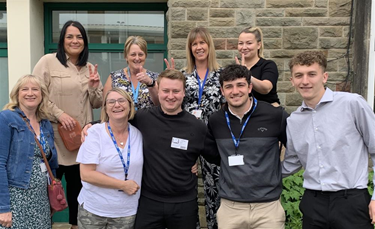 Help Learning Support raise money to support PROSTATE CANCER UK
Well, that was a pretty exhausting blog.  We hope this blog finds you well.  Keep cool and hydrated and take care.
Thank you for reading/Diolch am ddarllen,
Mrs Sarah Parry, Headteacher