25 May 2023
Dear Parents, Guardians and Students/Annwyl Rieni, Gwarchodwyr a Myfyrwyr
Our mathematical geniuses strike again!
If you would like to see what a group of brilliant young minds looks like, look no further.  Although I grant you, the brilliant bunch in the top photograph do look significantly happier than the brilliant bunch in the second photograph. But they should all be very proud.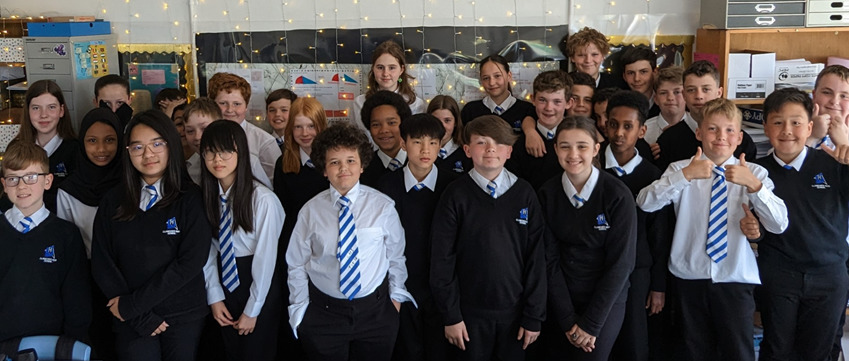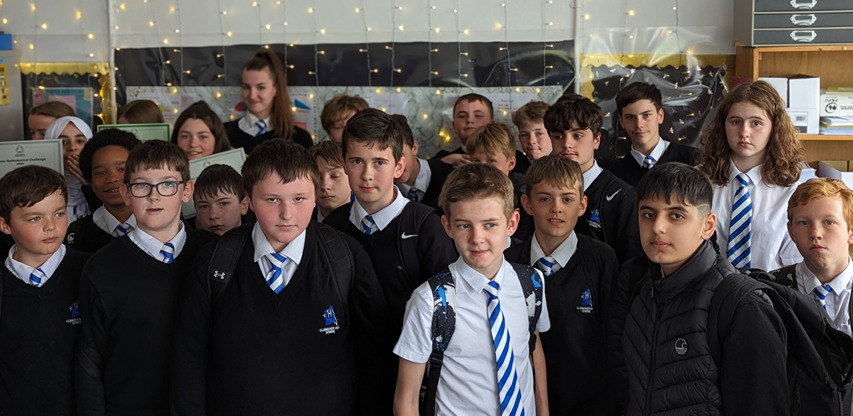 These young people have taken part in the UKMT Junior Challenge. This is a highly regarded national mathematics competition designed for students aged 11-13. It provides a platform for young mathematicians to showcase their problem-solving abilities and stretch the boundaries of their mathematical knowledge. The challenge consists of a series of engaging and thought-provoking mathematical questions that test students' understanding of various topics, from algebraic expressions to geometric shapes and beyond.
During this nerve-wracking contest, our exceptional students exhibited mathematical prowess. Let us raise our calculators in triumph as we acknowledge the remarkable achievement of our six gold certificate holders:
Isaac Williams
Harry Lane
Poppy Plant
Evan Campbell
Dylan Cowill
Cole Manfield
We are delighted to announce that a further 22 of our students attained the silver certificates. Their achievements highlight their exceptional talent and aptitude for numbers.
An impressive forty students have earned bronze certificates. Our students' performance in the UKMT Junior Challenge is a testament to their unwavering self-belief and confidence in their mathematical abilities. They approached each question with meticulous calculation and an unwavering spirit, embracing challenges. Well done all!
---
You reap what you sow!
Next up today is a mantra and a drum that we constantly bang. If you put the effort in, you see the results. You practice, you get better. Another spring brings physical proof that this really is true.
The outlook of our school garden and polytunnel are changing daily as the hard graft, preparations and planting come to fruition. The range of fruit and vegetables thriving in the polytunnel includes golden courgettes, gerkins, green beans, melons, 4 types of tomatoes and sweetcorn. Outside, the fruits are coming on nicely and the pumpkin patch is planted in preparation for the autumn.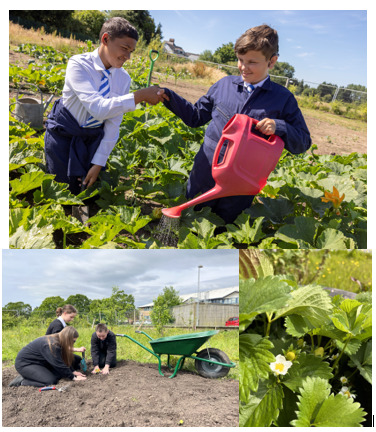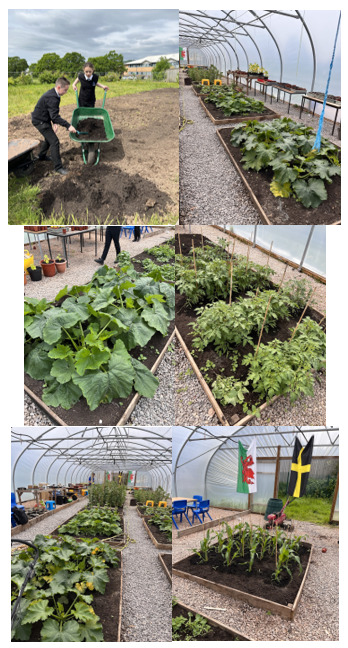 The students have had mixed reactions to the hard graft. I've never seen such dramatic responses to such tiny spiders and bugs! These insects have quite understandably taken up our hospitality and are making themselves at home in the soil as well as the bug hotels. The wildlife is thriving in the wild garden.
In the coming weeks, our Health and Wellbeing and GCSE groups will be harvesting and cooking with this produce. Some will be prepared and eaten now. Some will be prepared and preserved into recipes such as passata that will be used at a later date.
---
Reading for relaxation
From one wellbeing winner to another. With the May half-term break in sight, we are delighted to bring you our LHS Summer 1 Reading newsletter, filled with fantastic recommendations from our students and staff. Perfect for unwinding, restoring and wellbeing. Happy reading!
---
Our education and celebration of Cynefin
Students from our ASD base fully embraced their adventures into our locality as part of their Humanities studies. They dug a little deeper into our local area to learn about the things that we walk past every day and take for granted.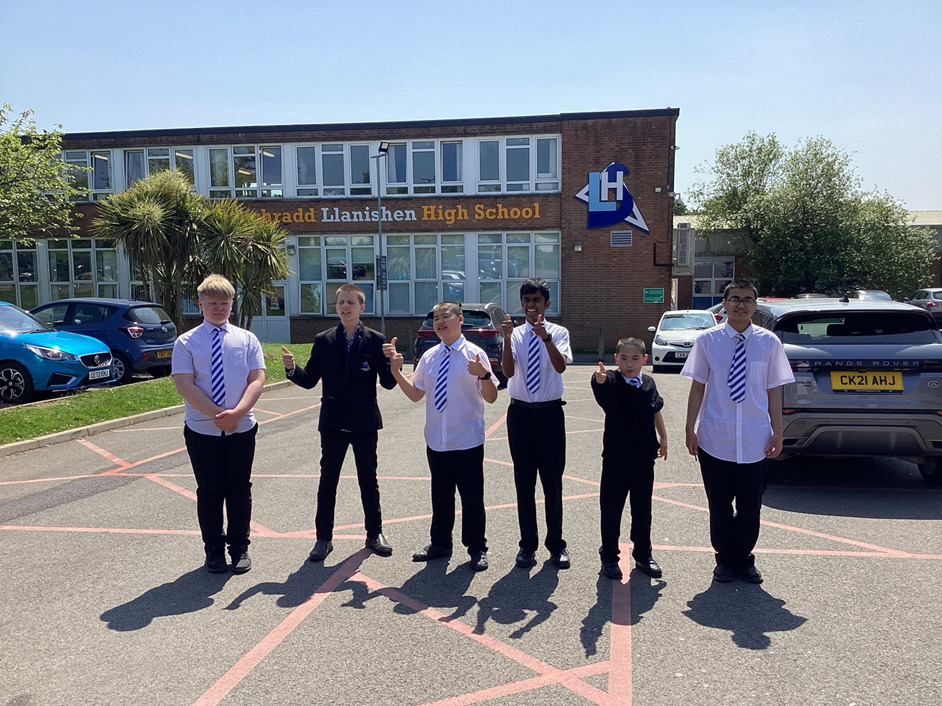 The origins of our community can be traced back to the 6th century when Saint Isan and his companion Saint Edeyrn are believed to have been active in the area after having been sent by St Teilo to establish religious settlements. Isan reached what is now Llanishen in 535 or 537 AD and established a 'llan' (enclosure) at the site.
From humble beginnings we have our thriving and growing community. A rich history and geography for our students to explore.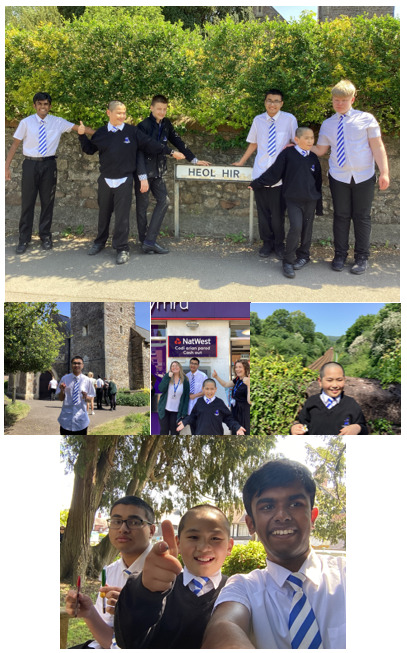 ---
An appeal for donations!
If you happen to be having a spring clean or general clear out over the break, please keep us in mind.
Our Learning Support department run inclusive PE sessions for students in all year groups. If you have any spare sports equipment such as balls, racquets or bats that we could put to good us, we would be very grateful. Any donations will be warmly received at our school reception or to Learning Support.
---
Learning Support 'Star of the Week'
Jamie Walker is this week's Learning Support SOTW. Jamie has worked incredibly hard with his reading over the last term and is making really good progress – well done Jamie!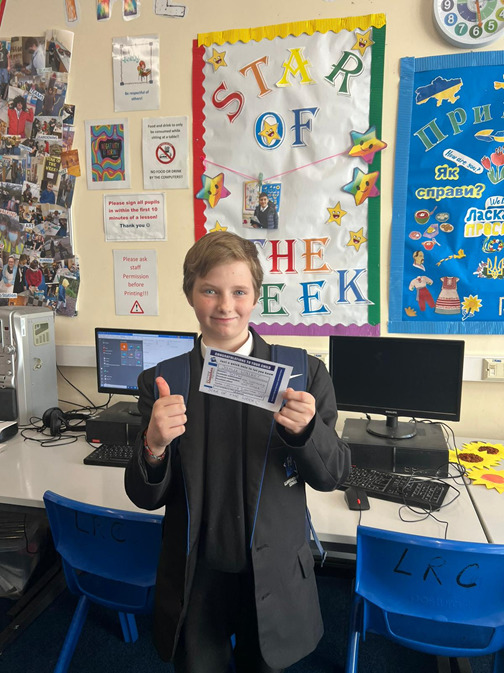 ---
Exciting updates from the PTA!
We would like to thank our PTA for sponsoring 5 golden tickets for the Year 11 prom and 5 golden tickets for the Year 13 leavers dinner.  These are currently winding their way to the lucky recipients.
The PTA raises money throughout the year and has helped buy lots of different resources for students, including part funding a minibus, financing a school show, furniture for the sixth form study area and common room, litter pickers for the Eco Council, and most recently, badminton equipment for our inclusive badminton club.
Please join 'Easy fundraising' using the link below to make money for the PTA – free to the user and very easy to use:
Easy Fundraising
Here are some other ways that you can support and get in touch….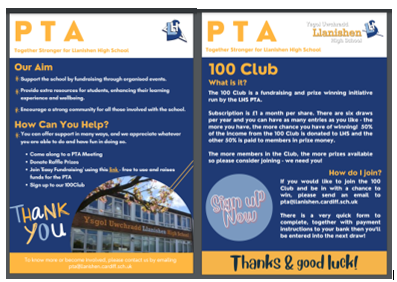 ---
More student enterprise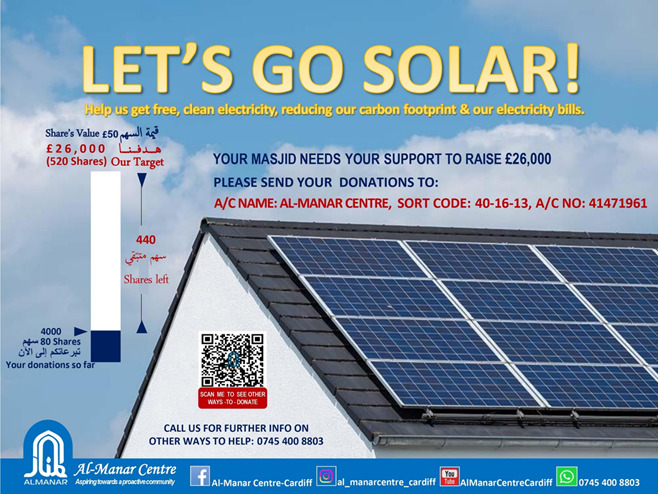 Further to our feature on Faith last week, we are pleased to be able to support the efforts of Ameera Aasem Khatrush in Year 7. Ameera has been raising awareness about improvements that are sought at the mosque that she and other students of LHS attend. Al-Manar mosque is located on Glyn Rhondda street, Cardiff. Currently they are looking for donations to add a solar powered electrical system to support the environment and reduce bills. This centre has been handing out food for those who need it and supporting the community for 31 years!
Finally, can we wish all of our readers a very healthy and happy bank holiday break. Well done to all of our students who will be continuing to study and revise. It will all be worth it in August!
We look forward to welcoming everyone back on Monday 5th June.
Thank you for reading/Diolch am ddarllen,
Mrs Sarah Parry, Headteacher