21 April 2023
Dear Parents, Guardians and Students/Annwyl Rieni, Gwarchodwyr a Myfyrwyr
A seat fit for a King!
The Hearing-Impaired Resource Base entered an Historic Royal Palaces' competition to design a Coronation Bench to be displayed at the Tower of London during the Coronation celebrations in May. There were over 1,500 entries across the UK and the HIRB was selected as one of the 15 winners and is the only Welsh School.
Taking inspiration from teaching resources developed by Historic Royal Palaces the charity that cares for the Tower of London the students have designed their own colourful Coronation benches, around the theme of values for a new era. The students were invited to think about their hopes for the future, alongside the symbolism of the upcoming Coronation, and to create their own bench designs as a visual representation of these ideas.
The HIRB students who worked on the successful design will have the chance to work with global public art producers Wild in Art to refine their illustrations before their bench is brought to life and installed at the Tower of London during the Coronation celebrations. These students have been invited on a VIP class trip to the Tower of London as a reward for their efforts, where they will see the Crown Jewels, take part in themed activities, and have the opportunity to see their bench in situ.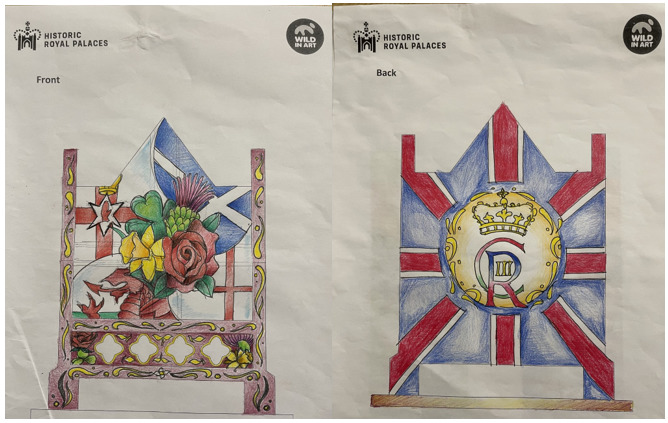 Our winning design was selected as it reflects the 4 corners of the United Kingdom. To do this, the students have researched national flowers and flags to include in their design to express a message of inclusion, union and togetherness. These designs have been placed on the front of the chair as the main focal point of the design.
The sides of the chair represent the King's passion towards education and the environment. Showing how learning and creativity can lead to a better, greener and more prosperous world, giving hope to current and future generations. To do this, the students looked at the subjects within the curriculum and used their knowledge and understanding of renewable sources of energy and also learning about organic ways of growing from lessons in the school's poly tunnel. The students have kept their colour pallet limited to try and show how every subject area is as important as the other.
The back of the chair has been designed with the King and Royal Family's symbolism and national duty in mind. The King's cypher has been coloured to reflect the national flags of the United Kingdom with the Union Jack encircling the whole design. Gold details have been added around the cypher and along the frame of the chair in a vine pattern to show how this is a regency that will grow and prosper over years to come.
We are incredibly proud that every part of this design has been created by our Hearing-Impaired students and their own ethos of inclusion, education and growth is reflected throughout the entire design.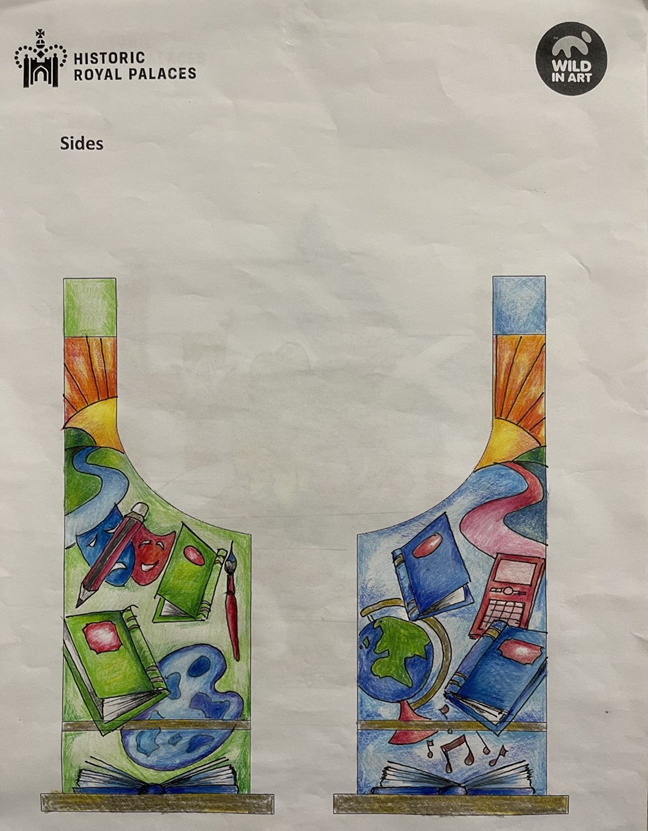 Once the finished design has held pride of place in the Tower of London, we look forward to a very heated debate about where it will be located on its return to Llanishen High School!
---
Autism Acceptance Week
The recent National Autism Acceptance Week is a perfect time for our school community to revisit our understanding of what autism is, and what sensory overload can feel like for the students at LHS.
Below are some really helpful videos that we are sharing with our students. Both videos are developing an awareness of some of the challenges that those with autism can face on a day-to-day basis.
These resources are the prompt for the question below for debate during tutorial time.
Understanding the challenges will support all members of our school community in creating and maintaining an inclusive, warm, and nurturing experience for all of our learners.
Thank you to Mr Batten for providing such helpful resources.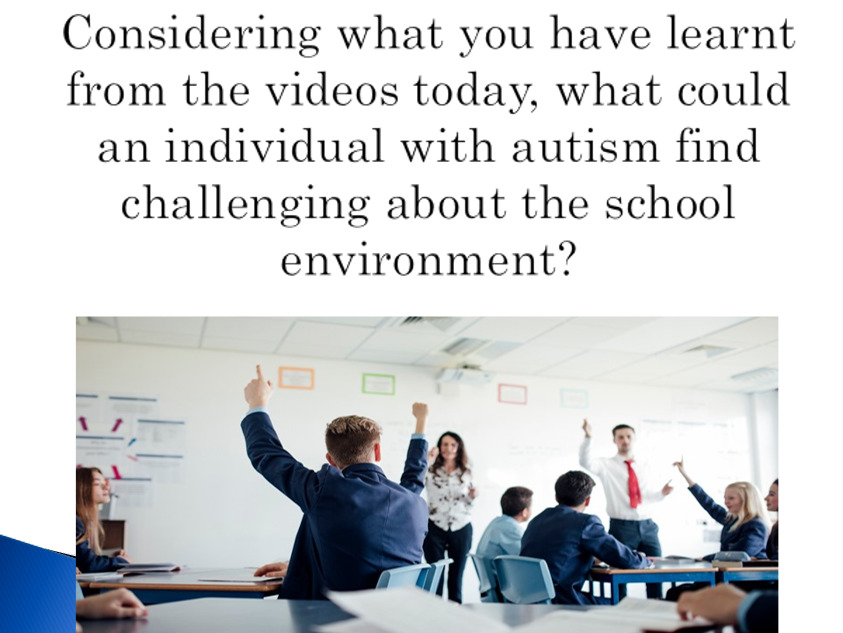 ---
How to support your young person as they get ready for exams
As we enter the summer exam season, this is a fitting time to return to some guidance on how to navigate very treacherous waters with the young people in your house. It can be difficult to know what to do and how to help your child when they are feeling stressed out and overwhelmed.
Even if they remain cool cucumbers through the next term, there are a few things you can do to ensure they are organised and on the right track to efficient and productive revision.
If you feel helpless and unsure of the best ways to support, here are some top tips from the founder of the Academic Coach, Nyree Myers. Here are Nyree's "Top Tips" on how to encourage your child to productively prepare for the exam season and minimise exam stress as a result. Things you can be encouraging your child to do now:
Read and display your child's exam timetable somewhere prominent in the home
Our examinations officer has provided all students with their examination timetable for the summer.
If in doubt, parents can also download a copy of their exam timetable from the WJEC website:
GCSE exam timetable: https://www.wjec.co.uk/media/vvylggia/summer-2023-wales-and-eduqas-gcse-final-exam-timetable-02-11-22.pdf
A level timetable: https://www.wjec.co.uk/media/leiijmb0/summer-2023-wales-and-eduqas-as-a-level-final-exam-timetable-v2-15-11-22.pdf
Put their exam dates on a calendar or wall planner so they can visually see how much time they have left!
List the order of their exams by date and use that order to help make a revision timetable
Find out what they have to revise. All subject teachers will be providing and guiding their students to the appropriate revision resources.
Parent can also download the subject specification which is the list of all subject matter that needs to be covered. If you want even more detail – download the guidance for teaching. Students can use this as a revision checklist. Their teacher will also have provided one.
To find these documents – click on the qualifications page https://www.wjec.co.uk/qualifications/ > select your subject > select specification
Using the specification or revision checklist students can identify topics they might have missed and can also rank them by difficulty or understanding. They can visit BBC Bitesize for GCSE and write their own notes if they have gaps. They should always speak to their teacher first.
You can download the Advance Information 2023 for every subject by visiting the qualifications page (link above) and selecting the subject and then advance information 2023.
The advance information provides key areas of focus for revision but please note, that their revision plans should still take account of everything that has been taught. We know that some students will have done all of this already and that some may not know when their first exam is and need bribery to get out a book, but hopefully there will be at least one or two constructive things that they can do to get organised.
Here's a quick summary:
1. Download exam timetable
2. Display dates on wall planner/calendar
3. Use exam order to create a revision timetable
4. Download subject specification to use as a revision checklist
5. Fill gaps in notes or understanding via your teacher or using BBC Bitesize
6. Check advance information 2023 to guide revision
Most importantly, if you have any concerns, you must speak to your subject teachers or your pastoral teams.

---
Learning Support 'Star of the Week'
The Learning Support Star of the Week goes to the Entrepreneurial Caleb Royal in Year 7. Caleb ran his own very successful competition at the Learning Support Easter fayre and did so with great character and energy. Caleb clearly has a bright future ahead of him!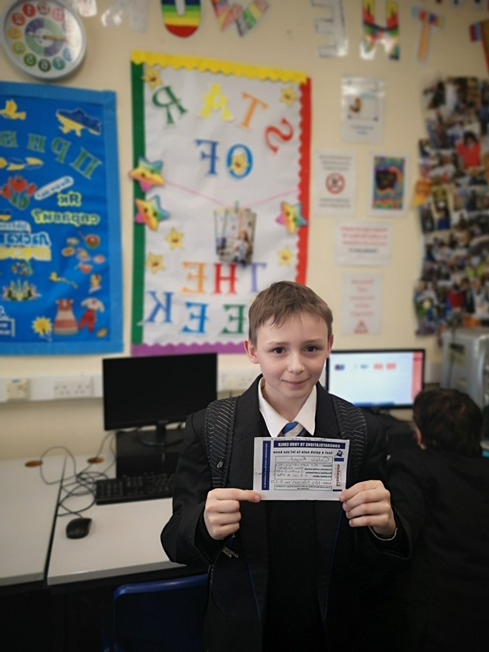 ---
A little bit of heaven!
Finally today, a big well done to the Learning Support team (staff and students) who have been working so hard to create a little haven in a disused area at the front of the school. It just goes to show how you can transform a couple of square meters of concrete into something special. They are now reading for outside learning, lunch, and some chilled time in the fresh air.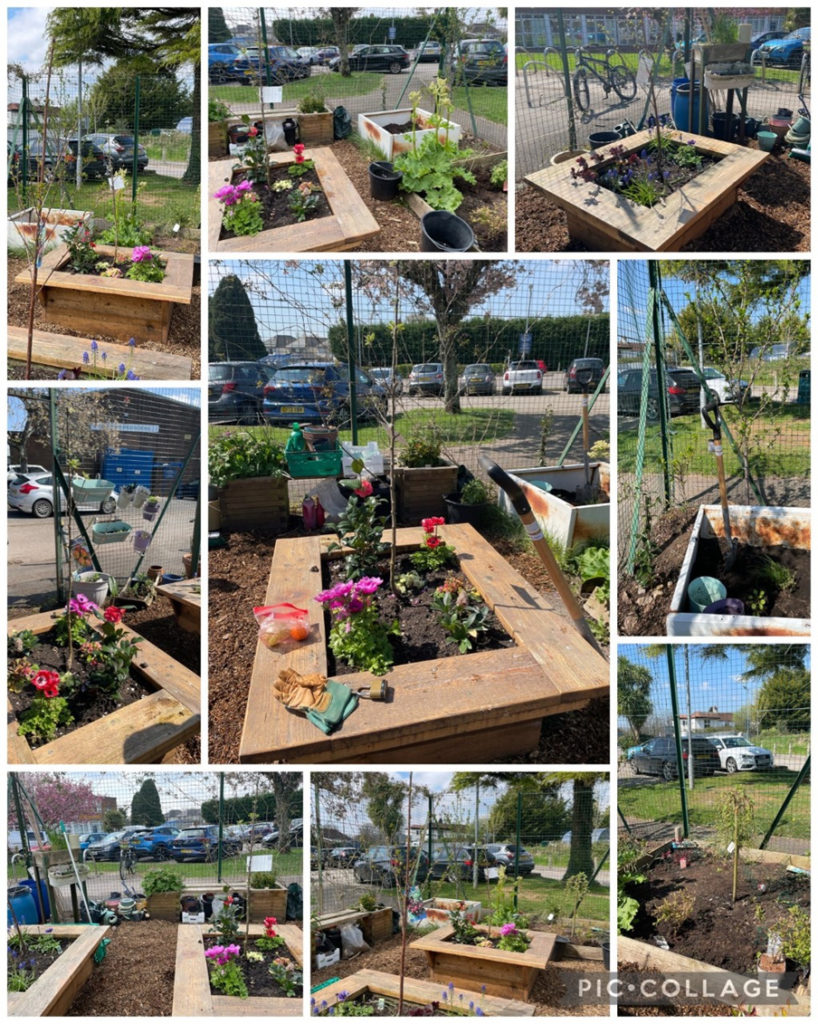 Wishing all our readers a lovely weekend.
Thank you for reading/Diolch am ddarllen,
Mrs Sarah Parry, Headteacher