16 July 2023
Dear Parents, Guardians and Students/Annwyl Rieni, Gwarchodwyr a Myfyrwyr
Llanishen High School opens its doors for a special community event
Llanishen High School opened its doors this week to members of the community for a unique evening of food, drink, and entertainment courtesy of its students.
With attendees including the Lord Mayor of Cardiff Councillor Bablin Molik, the Director of Education for Cardiff Council, Mrs Melanie Godfrey, and over 40 VIPs, our guests were welcomed to the school for a pre-theatre dinner prepared by the students, and entertainment provided by Expressive Arts team as part of its 9 to 5 musical showcase.
As part of the evening, guests were treated to fresh produce thanks to the school's polytunnel which opened in 2020. Over the academic year, students have planted, grown, harvested, and cooked fresh fruit and vegetables as part of the Curriculum for Wales, which includes education around healthy eating and sustainability. Those in attendance had the opportunity to try this firsthand for one night only. The menu included:
Ratatouille tarts (using polytunnel produce) (VG)
Brie & chutney filo parcels (using polytunnel produce) (V)
Cheese and tomato Empanadas (using polytunnel produce) (V)
Iced/drizzled Sponge cake cubes (VG)
Scones with jam and cream
Chocolate dipped strawberries
We are very grateful to Mr Thomas for ensuring that the polytunnel and garden were looking their best, and to Mrs Pettit and her GCSE students for creating such an exquisite menu.

As well as preparing the canapes, the students took on a front of house role and provided a very high level of hospitality. Here are a few more snaps that showcase their work.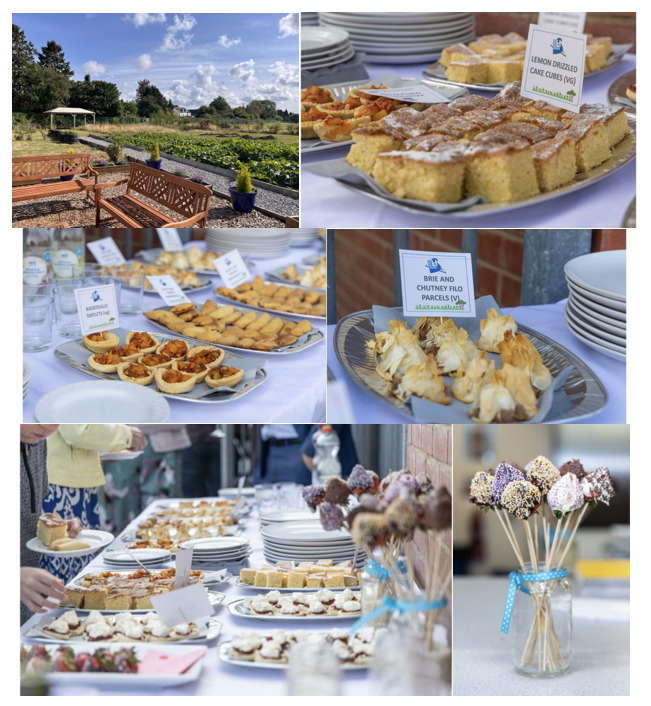 The Lord Mayor of Cardiff gave a superb welcome speech to the assembled VIP guests. Even the Lord Mayor couldn't control the wind that attempted to cause some disruption, but there were additional hands available to 'hang on' to the papers!
It was also an opportunity to recognise the extraordinary vision of Mr Nige Richards and his wife Sue Richards. It was Nige, in his role as school governor, who first proposed the construction of the polytunnel. It was his vision that has led to this amazing facility and provision for our young people.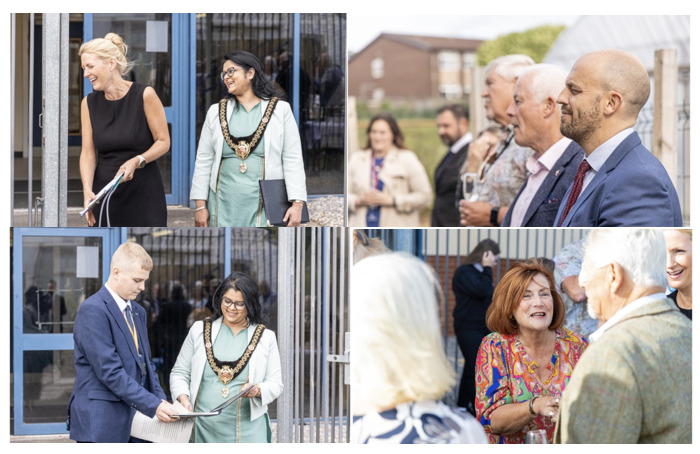 It was then time for Hayden to take our guests on a leisurely tour of the polytunnel and garden area to see the wide variety of vegetables and fruit that we are growing and to hear about the role of the facility in developing and delivering the Curriculum for Wales.

We are very grateful to school governors, local councillors, and members of the Rotary Club of Llanishen for joining us.
And then… it was time to take our seats for a truly spectacular show.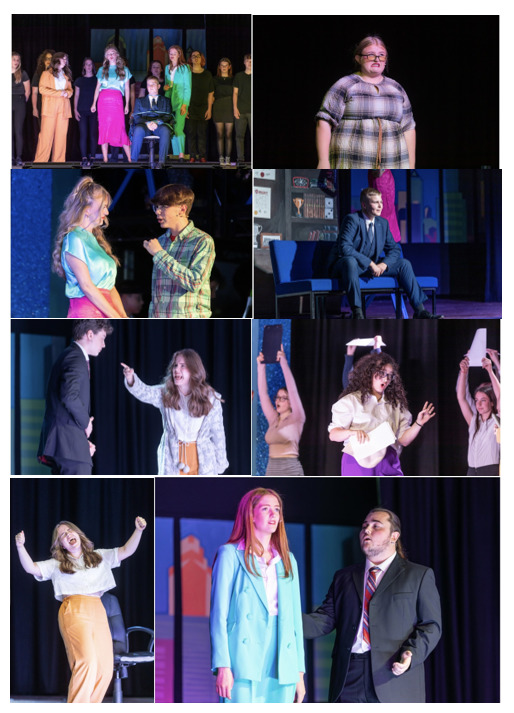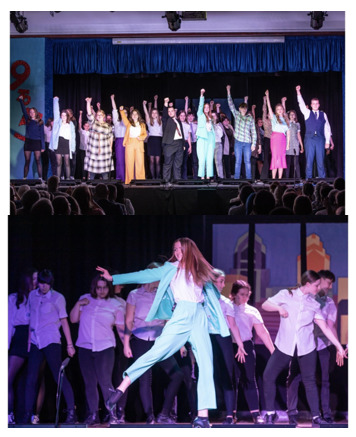 The beauty of this production was the inclusive ethos that weaved through every part of it. Behind the scenes you get an incredible sense of how much these students have enjoyed the experience of being part of the cast and crew. Witnessing year 7 through to year 13 working together to create something so magical is a very special thing. The cast and crew included students from the different base provisions in the school, including leading roles. The older students sorted out the younger students, and vice versa!
The final night was also tinged with sadness as we say farewell to a very unique group of year 13 students that epitomise what true friendship and healthy relationships are. If only we could bottle this.
We would like to say a huge thank you to parents and families for supporting the show and taxiing their children through the week. We would like to thank Mr. Fox for building a phenomenal set. We would like to thank LHS alumni Ceris Williams for running the lights. We would like to thank Elinor Maizey who is our prop maker, painter and photographer extraordinaire. We would like to thank all the backstage volunteers including students and staff, the front of house volunteers, and the ex-students who have come back to be part of the show.
The orchestra was simply phenomenal as they followed the energetic conductorship of Mr Grimstead.
And finally, we are incredibly indebted to Mr Grimstead, Mrs. Brown, and Miss Gronow. It is their collective creativity, aspiration and ambition that brought this spectacular performance to fruition. They are unique dream team. We will let them rest for a short while before we plan to do it all again next year!
Now, before I leave, would you like a sneak peek behind the scenes from Wednesday night?! Of course you would!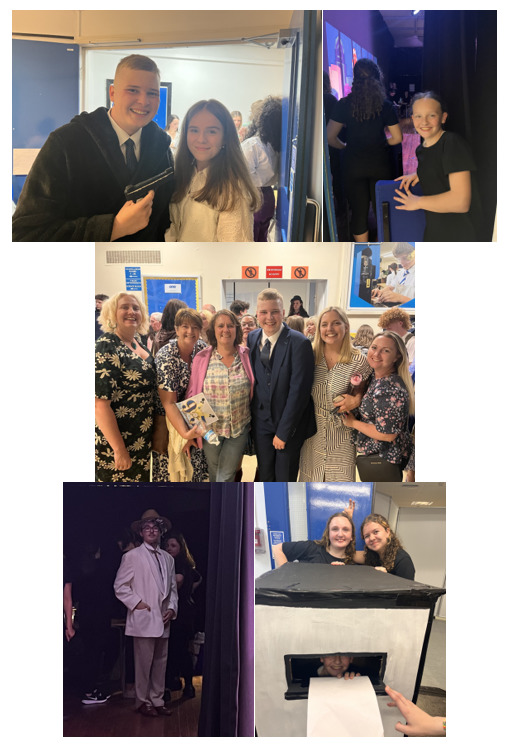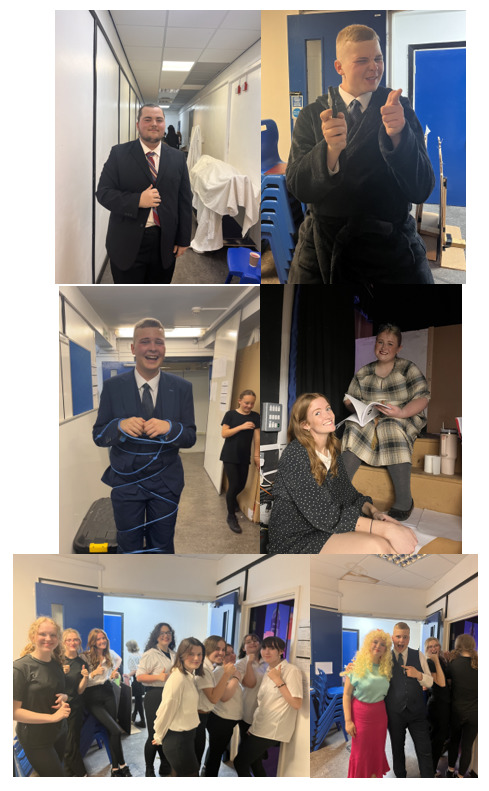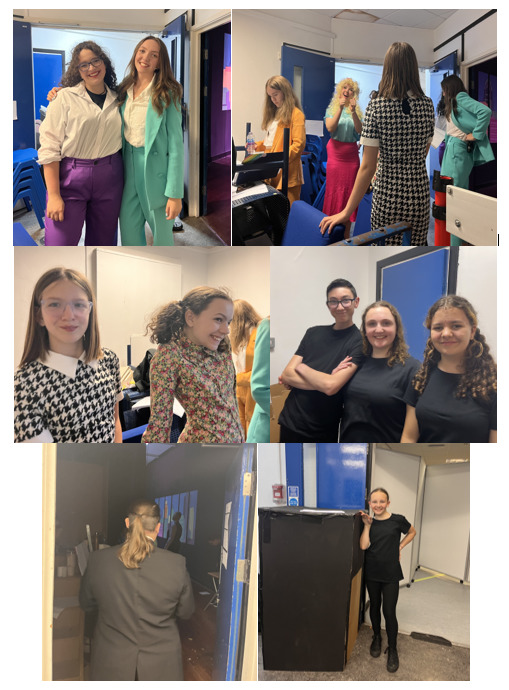 Thank you for reading/Diolch am ddarllen,
Mrs Sarah Parry, Headteacher